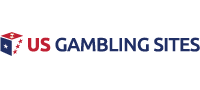 Rhode Island Removes In-Person Registration Requirement for Sports Betting
Since 2018, states across the US have legalized sports betting. Most states have casinos in place, so they quickly worked to enact legislation to allow the gaming venues to offer in-person and online sports betting. Each state has the ability to set up their industry as they like and for the most part, each state that offers betting is relatively the same. However, some states have an in-person registration requirement for players to get started with mobile betting. This has gotten in the way of players enjoying the action as of late due to the spread of the coronavirus.
Because of casinos shutting down and reopening at a lower capacity, states that have this restriction have worked on legal changes to remove it. The latest to do so was Rhode Island. This week, lawmakers passed a bill that will remove the requirement so that players can get started wagering online without having to visit a casino amidst the pandemic.
The bill now waits for approval by Governor Gina Raimondo. If the bill is approved, it will allow players in the state to set up a sports betting account from home. Amendment H 8097 removes the in-person restriction.
While the restriction is removed, geo-location services will still be used to ensure a player is located in Rhode Island before services can begin. The state, like all others, requires bettors to be within its borders before online gambling is allowed.

Looking for somewhere to play online? Bet Online accepts all US players and offers a $1000 real money signup bonus for casino, sports betting and poker.
Nicholas Mattiello and Marvin Abney introduced the bill in July and changes the definition of online gaming account to allow for the registration requirement to be null and void. It took only a week of consideration for the amendment to be passed by the General Assembly last week.
The senate then put the bill on the calendar and passed it on the very same day. The amendment must now be signed so that the change is legalized, and players can begin setting up their accounts.
Tough Barrier
For states like Rhode Island that set up their sports betting industry in this manner, it has been rough over the past few months. If life were normal, players could easily visit a casino and sign up for a sports betting account. However, this is already a strict stipulation that sets such states apart from others like New Jersey. Players who live further away from casinos are not likely to make a special trip just to sign up.
The barrier has become especially difficult during the coronavirus crisis as players are restricted from going anywhere due to fear of the virus. Players might want to sign up but fear entering a casino due to the possible infection.
If the governors signs the bill into law, it is likely that we will see a big change in the number of sports betting participants. With the ease of signing up present and sports getting back in action, players will be more likely to sign up and take part. We shall see once the bill is hopefully signed, if the sports betting industry gains any ground in Rhode Island due to this change.
Related US Gambling Articles: