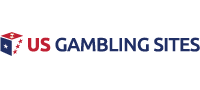 Self-Betting Kiosks Prove Popular in New Jersey
New Jersey is one of the only states in the US that offers both online and land-based sports betting. Players can easily log online to place sports wagers or visit any of the gaming facilities in the state. When it comes to visiting the casinos offering sports betting, players are now opting to use the on-site kiosks for placing wagers. Such kiosks are self-service and have proven to be the go-choice for gamblers.
Kiosk Installations
Several casinos in the state that offer sports betting have installed the self-service kiosks. These gaming venues include the Golden Nugget, Resorts sportsbook by DraftKings and the Meadowlands Racetrack's FanDuel Sportsbook.
The kiosks are either inside the facility's sportsbook or nearby. The Golden Nugget offers nine of the kiosks and provides services via a partnership with SBTech. The software company has been super busy since sports betting became a reality in the United States. They already have partners in New Jersey as well as Mississippi and are planning on launching more kiosks in the future.
The kiosks are easy to use and provide visual guides so even a beginner will have no problem placing a sports bet. The kiosks offer a host of betting options, over a range of sports. Players have more flexibility when it comes to placing wagers then if they were to be visiting a cashier.
#1 US Gambling Site For 2021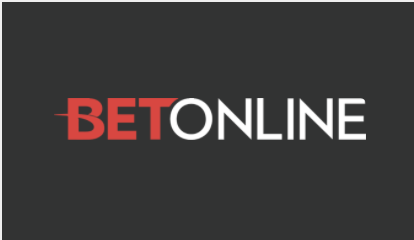 Accept Players From Every US State
Credit Card, Debit & Crypto Deposits
$3,000 New Player Welcome Bonus
Online Casino, Sportsbook & Poker
Advertisement
Newbies to New Jersey sports betting often feel intimidated when it comes to placing wagers, so the kiosks help to ease that anxiety. The kiosks also reach a wider audience and pull in a new demographic than the traditional format of placing wagers.
Golden Nugget Details
Sources recently spoke with Ian Bradley of SBTech on the sports betting kiosks. According to Bradley, the kiosks have attributed to over 80% of all bets placed onsite in the US at properties where the kiosks are located.
The most common betting type for players is parlays with more than 85% of wager placed being the parlay variety. The average parlay bet stake falls at $15. Larger wagers are being placed, but with cashiers instead of the kiosks.
Live bets are placed at the kiosks as well. According to SBTech's data, an average of 70% of live wagars are placed on the self-service machines. Live betting is limited on-site but there has been growth when it comes to players taking time to place this type of wager.
The kiosks are updated regularly with Bradley stating that software releases come out every six weeks or so for updates. This can provide the operator with additional options for marketing and promoting products. Additional features added to the kiosks include live betting stats and online cashout options.
For now, sports betting is in its early stages across the US. Every month, it seems that a new state has joined in on the action. Land based wagering is more prevalent than online options, but states are starting to consider online and mobile options more now than ever.
Over the next few months, the sports betting industry in the US will only continue to grow as more states get in on the action. It will be interesting to see how the industry develops, with just how much money can be generated and how many states begin to offer services.
Related Articles