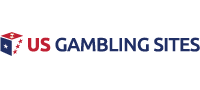 What happened to regulated gaming in Pennsylvania and New York?
Continuing in an ongoing series about the introduction of regulated sports betting and online gaming into the United States, we want to focus on a couple of states that had high hopes and yet so far have struggled to get out of the gate. The potential revenue streams from both regulated sports betting and online gambling as a whole are very compelling reasons to pass legislation (in fact, the belief is that taxes on sports betting operations will dwarf that of regulated cannabis). However, there is a lack of consensus across the individual states on how best to regulate these markets, and nowhere is this more clear than in Pennsylvania and New York.
Pennsylvania Pain
After the launch and general, albeit slow, growth of the online casino and poker markets in New Jersey, neighboring Pennsylvania wanted to get in on the action. In late October 2107, the Pennsylvania legislature passed a bill legalizing online poker and casino, similar to that of New Jersey. However, since that time, the details of the Pennsylvania bill and licensing process have proven to make entering the market a huge challenge.
Let's start with the application process. The state requires every license holder to hold a general license, then additional sub-licenses for the games it wishes to offer. At first, this could sound like a great idea, but really it just creates confusion and extra cost for license holders. When the application process was revealed, it showed a government looking for an immediate cash grab. There are 13 full licenses available (matching the number of land-based gaming license holders in the state), under which there are three individual product licenses. Now, in the first 90 days of the application window, only the current license holders can apply, and only for full licenses. The cost of these licenses? USD 10 Million. That is a huge investment to make for an industry that will have loads of restrictions placed upon it.
Many casinos won't want all the products, in which case they can apply for each product separately at the cost of $4m per license. So, the smart move would actually be just to pay the 10m and get the full license. However, at this stage the application line has been…slow, to say the least.
#1 US Gambling Site For 2021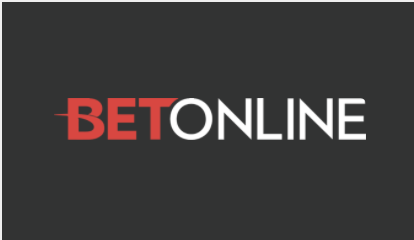 Accept Players From Every US State
Credit Card, Debit & Crypto Deposits
$3,000 New Player Welcome Bonus
Online Casino, Sportsbook & Poker
Advertisement
Also, Pennsylvania plans to have an effective tax rate on slot machine revenue of 54%, which would make it almost impossible for any operators to turn a net profit. All in all, there needs to be some massaging of these rules if the state is going to have any chance of maximizing its number of licenses.
New York – All Talk, No Action so far
Meanwhile, there is a lot of buzz regarding both online gambling and regulated sports betting in New York. After all, it was the Attorney General for the Southern District that was at the forefront of bringing the rogue online operators to justice, successfully pushing out many offshore entities. Now, let's be clear – there will be both online casino and sports betting in the state, and we all expect that this state will generate numbers that dwarf almost every other. However, attempts to pass a sports betting bill this June failed, and that means going back to the drawing board in early 2019.
So, why did the New York bill fail to pass? Well, there are many reasons, including the fact that it was being rushed into vote just at the end of the legislative session. First, there is too much confusion about which casinos will get licenses in a new environment, and whether or not the racetracks will also be allowed entry. IN the latest version of the bill, four master licenses would be awarded, and then all the OTB and other potential partners would simply become affiliates of these four license holders. This limits
the potential revenue for these smaller shops, so it is hoped that now that the bill has gone back to the drawing board, we will see a better setup.
There is also discussion of integrity fees in the New York bill, which would make the leagues very happy. The professional sports leagues played their hand too early, and now to try to get their piece of the action have turned to "integrity fees" designed to protect the sport from criminal behavior, but really just lining the pockets of the leagues and owners. The New York bill had a fee of 0.25% of all bets made, which is much lower than the 1% the NBA was looking for but still represents a significant piece of the GGR.
There is also talk of not allowing New York residents to bet on New York college teams or college events being hosted in the state, which is a very shortsighted approach to the situation. Locals will want to bet on their own teams, and the "integrity fee" is in theory meant to be spent eliminating the corruption in college sports.
No matter what happens in Pennsylvania and New York, one thing is for certain: these are two huge potential markets for gaming revenue, and the rest of the states will be watching to see how these challenges are resolved. While we can't say for sure what the solution is, we do know that there will be a lot of input from experts in the field to ensure that the bills and the license processes will be both effective and efficient.
Related Articles