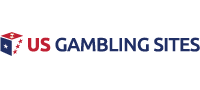 >
>
Ethereuem Gambling Sites
Ethereuem Gambling Sites
Behind Bitcoin, Ethereum is the next largest cryptocurrency platform by market capitalization. Even as this cryptocurrency is fairly new following its launch in 2015, its size and value has continued to grow globally. One of the main reasons for this growth and increased acceptance is the speed at which transactions are processed using Ethereum. Transactions are processed in as quickly as 15 seconds compared to Bitcoin which takes over 10 minutes. This standout feature has seen more betting sites adopt Ethereum as a means of payment and withdrawal.
A few betting websites accepts Ethereum as a deposit method. These sites offer different services which include slots and/or sports betting. This incorporation of Ethereum as a deposit method has proved to be advantageous to both betting sites and the users. One of the top betting sites that accept Ethereum is MyBookie.ag. With one of the sites top priorities being to guarantee the easiest deposits in the industry, MyBookie integrated Ethereum as a deposit method to its website. Amazingly, MyBookie also offers a 100% bonus on your first three deposits using Ethereum.
BetOnline is another trusted betting site that accepts Ethereum deposits. It is not taking its foot off the gas in the areas of innovation and maintaining its status as an industry leader. The 20-year-old brand is one of the few that has adopted Ethereum and other cryptocurrencies as an option for deposits and withdrawals. With BetOnline, you get a 100% first-time crypto bonus when you use the promo code "CRYPTO100" in the cashier while making your deposit. You can bet on sports, esports, casino, poker, etc on BetOnline.ag.
There are several benefits to making your deposits with Ethereum as a bettor. First, there is the feature of anonymity. Most bettors will like to keep their activities private and not be comfortable sharing their billing information online. Using Ethereum helps you achieve this as the lack of a "paper trail" goes a long way to keeping you anonymous. Another advantage, if not the biggest, is the processing speed. Deposits can be completed in 15 seconds using Ethereum. It is even more effective than the leading cryptocurrency – Bitcoin. This speed also applies to withdrawals as traditional methods (fiat currency) can take days. Also, some other sites have specific intervals for payment processing.
Even with the advantages of using Ethereum, a lot of betting sites are still slow to adopt the new technology. The issue of fewer sportsbooks accepting Ethereum is a major disadvantage as punters are limited to a few betting websites. Another dire con of Ethereum is its volatility. The value fluctuates often so in a situation you might have made a profit after winning a bet, the value of might not reflect that profit after you make your withdrawal to fiat.
Of course, some issues pertain to every system; however, regular banking poses more of a problem. Some of these problems can disrupt your process from fees, unfair limits, and transaction declines. Also, there is some stigma that comes with gambling in some places. These problems can be mitigated and sometimes completely expunged when Ethereum is utilized for deposits in betting sites. The anonymity and speed that comes with using Ethereum can help on your journey to making some money from betting.