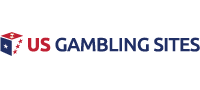 Soccer Betting Sites
With a globally popular sport like soccer, due in large part to its inexpensive playability, it's understandable why you would want to bet on the beautiful game. Yet you cannot ignore the question of legality, following a long period when online betting was illegal. Since the repeal of PASPA, you are now free to bet on soccer online.
However, not all soccer bookmakers operate in the USA. Several sites do though, as you will discover in the list below. Besides these top bookmakers, we have included soccer betting tips and strategies. Let's get into it.

50% Up To
$1000
Welcome Bonus
MOST TRUSTED

50% Up To
$1000
Welcome Bonus

100% Up To
$250
Welcome Bonus
Top Recommended Betting Sites for Soccer
Betonline.AG
The success of BetOnline.AG is partially a result of offering a 100% welcome bonus of up to $1000. This bookie also has a refer-a-friend program where punters earn a bonus for referring their mates to join the platform. Aside from that, BetOnline.AG has a large sportsbook, especially under the soccer segment. It covers matches from all over the world, offers competitive odds, and has many bet types.
The platform also has several typical payment options that have competitive minimal deposit and withdrawal amounts. Watch out for random promotions throughout the year and take advantage of the free soccer bets. With 24/7 customer support and an easy to use the website, BetOnline.ag is a space to watch.
Bovada
Bovada is one of the top soccer betting sites in America. With matches from all over the world, Bovada provides a huge bet market. The platform offers a 50% welcome bonus of up to $250 when you deposit using a Visa or MasterCard and 75% when you use bitcoin.
Enjoy fast, reliable payouts, thousands of bet markets on every soccer event, and competitive odds. When you register with Bovada, you get numerous soccer games to bet at any time of the year, thanks to their comprehensive coverage. The user interface is friendly, the system loads fast, and navigation through pages is also straightforward.
If you get stuck, contact the bookie's customer service for in-depth solutions.
BETUS
BETUS is one of the best American soccer betting sites because its focus is on the interest of punters. Starting with a welcome bonus of 125% up to a maximum of $2500, BETUS ensures you have an amount you can use to wager on soccer games. If you are a fan of live betting, this bookie has your back, as it offers live betting on all soccer games.
Registration is straightforward. BETUS has many deposit and withdrawal methods that are readily available to most punters, including Skrill, Neteller, Visa, and MasterCard. Customer service is also available 24/7. The platform design is neat and scrollable, and as a bonus, you can bet on the go using your phone.
Soccer Betting Tips and Strategies
Soccer betting is vast. Thus, you cannot go into soccer betting without a reliable strategy. The first important soccer betting tip is, obviously, to gather as much information related to the event as you can.
Secondly, manage your bankroll properly, according to your limits. It is highly advisable not to put your entire bankroll on one bet. Instead, it would be best if you spread your bets to several markets to increase your chances of winning. One type of bet you can wager on is the number of goals to score. Find the average goals both teams score per match and their recent games, and see if you can find some value.
Another bet type is the double chance. If you are a risk-averse person choosing two outcomes of a game increases your probability of winning by 33.3%. However, since the odds-on double chances bets are low, you must stake a higher amount to win big. Corner bets are another way of making huge profits. Bookies have increasingly focused on this type of bet by giving high odds punters can take advantage of. By looking at the defensive tactics, attacking statistics, and a team's line, you can determine the corners a team will likely garner and bet on it.
Another common strategy is to bet on favorites. Although it sounds straightforward, betting on top teams comes with the disadvantage of low odds. If you are going to bet heavy favorites at low odds, you might want to parlay some of these likely wins together to raise your potential winnings.
What Are the Dos and Don'ts of Soccer Betting?
Soccer is a popular sport that translates to a huge range of bet markets. So, the first 'do' is to look at different markets before deciding where to put your money. In-play betting is a dimension that allows you to bet on what will happen in, say, the next five minutes, if you have a good feeling while watching the match.
Stick to what you know. You cannot go betting on teams in different leagues unless you have enough information about the groups.
Lastly, learn to balance between logic and guts. As there is a lot to look at before choosing a winner, sometimes you can follow your guts. But, balancing your gut instincts and logic is what will translate to regular wins.
An accumulator bet (via a parlay) is a fun way to make money, but do not fall in love with this style. The winnings may look juicy, but your hit rate will be very low. Save these parlays for when you have a really good feeling, or see a chance to take advantage of a few underdogs that you think have a decent shot and valuable odds.