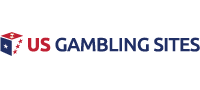 New Jersey iGaming Hits Record Numbers Again with January Revenues
Summary: Online gaming has seen even greater success in New Jersey as January revenue numbers reach record high.
New Jersey continues to be the top operating state in the US when it comes to online gambling. The state offers online poker, casino and sports betting, providing players with a wealth of operator choices. Month after month, the state continues to reach some kind of milestone involving the iGaming industry. The January figures are now in for the state and surprise, surprise! They have hit record numbers once again!
New Monthly High
For January, the state was able to earn over $33 million via online gambling. Surpassing the $30 million mark is a major milestone and January marks the first time that the state has reached this number. The revenues were so huge, that the state actually beat their previous monthly revenue record by over $3.5 million.
Online gambling totals came in at $33,594,391 with online casino revenues bringing in the bulk of that number at $31,711,501. When compared to January 2018, the figures are up 53% as the state only brought in $22 million. Online poker was successful when looking at month over month numbers, with a 6.7% increase. For January, iPoker brought in $1.9 million.
#1 US Gambling Site For 2021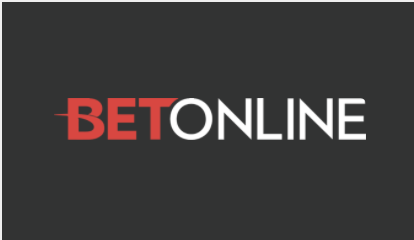 Accept Players From Every US State
Credit Card, Debit & Crypto Deposits
$3,000 New Player Welcome Bonus
Online Casino, Sportsbook & Poker
Advertisement
Individual Breakdown
With the online gaming industry in New Jersey, it is interesting to break down the earnings based on individual operators. The Golden Nugget continues to be the top operator in the state, with January being a huge month for the brand. In December, the company earned $10 million for the very first time and January was not to be outdone. The brand raked in over $12 million last month! It is truly amazing to see how the operator continues to make more month after month from online gambling services.
Resorts Casino also moved into a new position for the month, having earned over $6 million from online gaming. They pushed from the fourth spot overall to second place due to the nice reporting period. Helping Resorts push to the top was DraftKings Casino. Operating under the Resorts brand, the company launched their blackjack option in January and began offering online casino services in full-form.
The Borgata had maintained the second place position month after month but January was the exception. The company was the only one to see a decline in revenues for January, down 8% with a $4,253,991 in online casino earnings and $488,505 in online poker revenues.
Sports Betting
For years now, the state has offered online poker and casino gaming. Now, the state is providing online sports betting as well. This additional element helps the state to earn more by way of the internet. For sports betting, the state saw a total of $18.8 million in January earnings, from both land-based and online combined.
Online sports betting was the star of the show, having generated $15.5 million of the total amount. During January, bettors wagered $385 million with close to $305 million in bets made via online and/or mobile platforms.
Overall, New Jersey is a prime example as to how lucrative online and mobile gaming can be. With mobile technology at the forefront of consumer needs, players want to have access to their favorite casino and poker games, plus sports betting via mobile.
The state only continues to increase their bottom line and month and after month surprise the industry as to what they can generate with online gaming. Other states are looking to New Jersey as a model on how to get started with online gaming as well as just gambling in general. It will be interesting to see how the state fares in the coming months as revenue numbers continue to be announced.
Related Articles