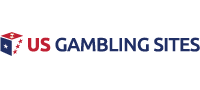 Resorts World Las Vegas Set to Begin Interview Process for 6,000 Jobs
As tourism in Las Vegas remains slow, job interview invitations will be going out within days to potential employees. Resorts World Las Vegas, which is scheduled to open in summer 2021, will be sending out invitations for 6,000 jobs. An executive of the company, Lori Calderon, said through his LinkedIn that in the coming week, company leaders will begin the process of extending invitations to interview.
The executive director of talent acquisition and community engagement at Resorts World Las Vegas, Lori, encouraged people to apply for jobs by visiting the resort's website. She also stated that job seekers can chat with a virtual recruiter if they are facing any difficulties in creating a profile and searching for job titles that best fits them. There is a "careers" link on the site that allows people to do this and also read up on the duties and requirements for the available jobs.
The call for applications has been going on for months but the company decided to reiterate its commitment to job creation in Las Vegas and encouraged people to apply. Positions available range from entry-level to management-level positions in multiple departments including hotel operations, food & beverage, casino, finance, nightlife, etc.
Slump in Tourism
The property is owned by Malaysia-based Genting Group, in partnership with Hilton Hotels and Resorts. The 3,500-room Resorts World Las Vegas, which is set to open its doors next summer is still under construction. It is located on the west side of the Las Vegas Strip, near Slots-A-Fun and Circus Circus.
#1 US Gambling Site For 2021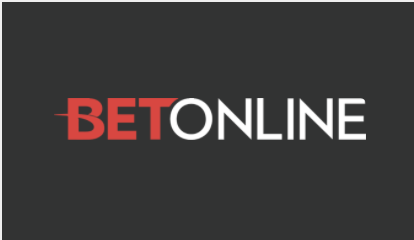 Accept Players From Every US State
Credit Card, Debit & Crypto Deposits
$3,000 New Player Welcome Bonus
Online Casino, Sportsbook & Poker
Advertisement
After completion, the $4.3 billion Resorts World Las Vegas will be the most expensive property on the strip. The $4.18 billion Cosmopolitan towers held the record for a while as it is a long time property on the west side of the Las Vegas Strip, close to the Bellagio.
As construction is ongoing, tourism in Las Vegas is at an all-time low, due to the effects and safety measures put in place to curb the spread of Covid-19. Mid-week closure is increasingly popular as several hotel-casinos have shut their doors during the middle of the week as a result of low consumer demand. The mid-week occupancy rate on the Strip is at 38.6 percent, while that of the weekend stands at 64.2 percent. Compared to the same month in 2019, tourism visitation is now down by 50 percent, according to the Las Vegas Convention and Visitors Authority.
The midweek slowdown can be attributed to the decline in conventions and large events, as these events have filled up hotel towers midweek in the past. Despite the slump, casino operators are confident that it will be business as usual very soon. Resorts World Las Vegas will be the second new hotel-casino opening in the Strip in a while. Circa Resort, an adult-only property, just launched its gaming areas on October 28. Before the year runs out, over five hundred of it seven hundred plus hotel rooms will be open.
The site of the Resorts World Las Vegas casino was once the same location as the now-demolished Stardust Casino. Events from a 1995 nonfiction book, Casino: Love and Honor in Las Vegas, were centered around the Stardust Casino, in an era where some Las Vegas casinos were run by Mafia figures.
Related Articles