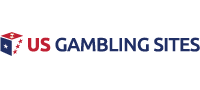 >
>
UEFA Champions League Betting Sites
UEFA Champions League Betting Sites
The UEFA Champions League is a competition where the best teams in Europe come together to battle it out in a bid to crown one team the best in Europe. This competition is held annually and is the most prestigious club competition in European football. Introduced in 1955, it was known as the European Champion Club's Cup but was rebranded in 1992. In a regular season, the competition proper begins in September where 32 teams are drawn into eight groups. The group winners and runners up proceed to the knockout phase that goes on till the final two emerge and eventually, a winner. Due to the COVID-19 pandemic, the 209/2020 season had the finals in August as opposed to the usual period in May or June. To join the competition and be established as a true Europe heavyweight, teams must first finish among the top 4 in their leagues.

50% Up To
$1000
Welcome Bonus
MOST TRUSTED

50% Up To
$1000
Welcome Bonus

100% Up To
$250
Welcome Bonus
Top Champions League Betting Sites in the US
There are several sites that allow Champions League betting in the US. Each platform has its unique features and offerings, but BetOnline.ag and Bovada.lv are the two most highly recommended sites. The reason why they're so highly regarded is that there are features and promotions you need to look out to guarantee a hassle-free betting experience. From deposit methods, withdrawals, bonuses, and overall user experience; these are worth paying attention to when choosing a betting site, and both BetOnline and Bovada have them.
One unique feature that is common to both betting sites is their acceptance of cryptocurrency as a deposit method. This singular feature has picked them out to be an innovative and progressive site. Bovada only accepts Bitcoin, while BetOnline accepts Ethereum, Ripple, Litecoin, as well as Bitcoin. This gives bettors more deposit options that increase speed and convenience. As seasoned bettors know, every minute counts when it comes to sports betting.
For seasoned US bettors, Bovada is one of the most popular and used betting website. Live since 2011, the platform has proven to be reliable, trustworthy, and dependable. One crucial factor for its continued use is its excellent customer support. If and when you encounter an issue while using the platform, you can rest assured that the problem will be resolved at the soonest.
Soccer was once considered a niche sport in the US, therefore not many sites covered soccer events. However, soccer makes up one of the largest collections of sports events on Bovada. Another striking feature worth noting is the newly introduced "Cash Out" option for soccer betting. This feature allows you to cancel running bets and cash out your wagered amount or some extra if a few from your accumulator are wins.
Bovada also offers amazing bonuses, like their loyalty program, welcome bonus, and their referral bonus. The welcome bonus gives you 50% of your first deposit up to $250. The loyalty program rewards bettors for placing a bet. These points can be converted back into cash and used to place more bets. With the referral bonus, you can earn up to $100 on your friend's deposit. You are eligible to receive this bonus for every member you refer.
BetOnline is another trusted platform in the US that has been in operation for more than two decades. The company's guiding principle is to establish long-lasting positive relationships with its customers and with its continued operation over the years, you can tell that they are doing a good job at making their customers happy. With promotions, you have an opportunity to increase tour stake which ultimately affects your winnings. BetOnline offers a 100% bonus on your initial deposit when using cryptocurrency and a 50% welcome bonus up to $1,000 with fiat. Also, you get a 25% reload bonus every time you make a deposit using the LIFEBONUS promo code.
The standout feature of this betting site is its withdrawal speed. BetOnline boasts of the fastest payout in the industry as it guarantees same-day payouts regardless of the amount.
Overall Betting Tips
The Champions League can be very surprising as it is a competition for the best teams across Europe. However, it is wise to favor the home teams, especially in the knockout stages. Betting on goals (Under/Over) is a great idea in this competition. Also, clean sheets are hardly kept in this competition because of the high intensity so it is advisable to peg both teams to score.
Top Teams
The 2020/2021 Champions Leagues will feature current title holders, like Bayern Munich, Barcelona, Liverpool, Paris Saint-Germain, Real Madrid, Manchester United, Borussia Dortmund, Juventus, Chelsea, Atletico Madrid, Manchester City, and twenty-one other teams. These teams are considered the favorites as their squad list and history place them in a really good position to win the title.
Underdogs
Even though this is a competition for overall great performers, some teams just aren't as big as the others who boast an in-depth history and amazing records in the competition. The 2019/2020 season was dubbed "The season of the Underdogs" and this trend will likely continue. This season saw two teams that no one would have ever backed reach the semi-finals after knocking out some of the big teams. Lyon knocked out Manchester City to reach the semi-finals while Leipzig did the same to Atletico Madrid. Lyon was also responsible for sending home Cristiano Ronaldo's Juventus in the round of 16 stages. This season, we are likely to see teams like Leipzig, Atlanta, and Napoli impress in the 2020/2021 competition.
As you look to bet in the Champions League, always pay attention to the current form as well as the history of the teams. Considering the number of games played in one season, fatigue sets in at a point so you should always consider this when placing your bets. The Champions League is an exciting competition and is nothing like other club competitions. This is why you should take care when betting and remember; bet responsibly.