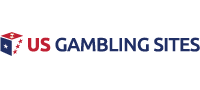 >
>
888 Sportsbook Review
888 Sportsbook Review
888 Holdings PLC is the house from which the world-renowned 888 Sport emerged in 2008. Since then, it has become one of the most popular and attractive providers of betting options and plays in the world.
Betting Selection
888 Sport holds its place with the leading bookmakers in the industry. It achieves this by offering over 30 various sports every day.
Other than that, it gives players the option of choosing from over 40,000 singles bets daily, which is more than what the competition offers.
As you would expect from all other bookmakers, football is the most dominant sport in 888 Sports betting selection. In this regard, it gives customers the chance to play some of Europe's most significant leagues such as English Premier League, the Primera Division, the Bundesliga, and other competitions such as Europa League and Champions League, among others.
Similarly, lovers of some of the more exotic leagues can play their favorites too.
Globally, you would struggle to find a country whose league isn't on the list of 888 Sport's football betting offers. For instance, players can bet on matches played in countries such as Chile, Venezuela, Morocco, Romania, Japan, Vietnam, Honduras, Peru, and Australia, among others.
There's an emphasis on UK leagues although 888 Sport also caters for the needs of those who follow football matches all over Europe, across different levels. The bookmaker's bets go all the way down to some of the lowest leagues.
Regional cups, as well as junior divisions, appear on its football betting portfolio.
Furthermore, anyone who needs expert knowledge and local tips on different football bets would find the 888 Sport ideal for this.
Occasionally, you would encounter unique bets regarding the likely player transfers and managerial dismissals. Other than football, some popular sports such as basketball, tennis, and ice hockey appear on 888 Sports.
You'll find some of the United States' most popular games such as American Football and baseball covered here. As if that's not enough, it also features:
winter sports
handball
snooker
golf
horse-racing
motorsports
cricket
darts
volleyball
chess
surfing
Generally, 888 Sport has an excellent betting selection.
Betting Odds
Mostly, the payout odds by some of the industries' most prominent players hover between 90% and 95%. Bookmakers often derive their profit margins from these values.
888 Sport has payout odds of more than 94 percent, which is top notch. Based on this, you can conclude that 888 Sport's odds are stable and quite attractive.
Live Bets
The bookmaker's live bets hinge more on the side of pre-match offers. For this reason, it's easy to see why football bets are the most dominant.
Visually, its live betting options are not only great but also well integrated into the site. The fact that all this happens without the need for creating a separate live betting console is also praiseworthy. The bookmaker's betting selection is both user-friendly and compact.
888 Sport is not heavily biased towards global football matches alone.
You can place live bets on tennis matches too. In this regard, 888 Sport's tennis offerings aren't restricted to ATP or WTA Tours matches. Throughout the year, you'll find smaller or unknown ITF Tournaments as well as Challenger Tournaments appearing on its live tennis menu.
What's more, ice hockey, handball, basketball, and volleyball also make up the list of live betting segments. The only sad bit is the bookmaker is yet to introduce the massively popular Cash-Out function.
Website and Mobile Design
Usability – in terms of design and graphics – is often a matter of individual preferences. Nevertheless, there's nothing worth highlighting as a disappointment in 888 Sport's website.
Its orange and black colors are quite dominant. Similarly, its entire structure follows what most of the competition offers, thus providing familiarity. However, new users need a period of acclimatization to learn how to navigate their way through the site.
All the same, the site is not only user-friendly, but also clean, and well integrated with live bets.
Just as is the case with all top bookmakers, 888 Sport gives users access to its entire collection of betting selections on all mobile devices.
Because of this, you can bet while on the road.
You can download the 888 Sports app from the App Store to your iPhone or iPad. Those with Android gadgets have the option of downloading the app right from the browser. Furthermore, the website's mobile version is accessible to anyone who isn't too excited about downloading the app.
Bonuses
New customers are entitled to free bets worth £30, as long as they also make a first-time deposit of £10 upon registering.
Once you have registered, log into your account then use the relevant promo code to legitimize your qualifying deposit. You should do this before you place any bet of £10 on your preferred sports markets. When you do that, you receive two free bets of £10 each. Also, you get another free bet of £10 after logging in with your mobile device.
You only qualify once your bet is settled. However, you will not be eligible for this offer if you deposit using Skrill or Neteller. Additionally, you have 90 days from the day you registered to make the qualifying bets.
It's also worth stating that this offer is limited to:
one household
one person
one IP address
one credit card
Deposits and Withdrawals
There is very little worth criticizing 888 Sport about where deposits and withdrawals are concerned. After all, it offers a broad portfolio of options, thus making sure each customer finds an appropriate method for depositing and withdrawing funds.
It's worth noting that 888 Sport works closely with PayPal; hence, guaranteeing the security, safety, and privacy that users need.
For those who don't like PayPal, other options include Skrill, Qiwi, Neteller, Paysafecard, Moneta.ru, Webmoney, and Ukash. Additionally, credit cards and debit cards from MasterCard, Diners, and Visa are usable for deposits and withdrawals.
You are also free to use direct bank transfers, bank/wire transfers, and GiroPay.
Remember, all these options apply for both withdrawals and deposits! However, depositing funds with direct debiting or prepaid options must happen for each bank wire transfer.
Conclusion
Undoubtedly, 888 Sport is one of the biggest bookmakers in the world. It offers an impressive range of sports to bet on. Its offers are also quite attractive.