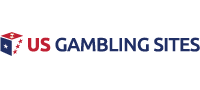 Online Gambling USA
The online gambling market in the USA has been changing rapidly over the past few years, with many states looking towards full regulation and legalization of gambling sites for USA players. On that note, 2018-2020 was a big and busy few years for the United States. Lawmakers have shifted their attention to legal online and brick and mortar gambling since the Supreme Court ruling that overturned PASPA.
Despite the overturn of the old laws, many states still have not fully integrated a regulated solution, meaning that most players in the US still need to look to the more established offshore brands to play. Thankfully there are still a few good offshore legal gambling sites listed below.
Here's Our List of The Best Legal US Gambling Sites
| Gambling Site | Bonus | Bonus Code | Products | Sign Up Link |
| --- | --- | --- | --- | --- |
| Wild Casino | $5000 | WILD250 | Online Casino | |
| Super Slots | $6000 | SUPER300 | Online Casino | |
| Bet Online | $3000 | BOLCASINO | Casino, Sports, Poker | |
| Ignition Casino | $3000 | IGWELCOME | Casino, Poker | |
| Bovada | $1000 | NEWWELCOME | Casino, Sports, Poker | |
Is Online Gambling Legal in the US?
To begin, it's important to note that gambling is legal in the USA.
But when it comes to gambling online, or otherwise known as 'gambling interstate' the laws differ. Nonetheless, there is no Federal law that prohibits online gambling thus confusion reigns supreme.
The Federal Wire Act of 1961 – prohibits the transmission of interstate wagering information; sports betting. No other form of gambling is mentioned or regulated by the Wire Act.
Professional and Amateur Sports Protection Act of 1992 (PASPA) – a bill that came into play to ban states nationwide from regulating and taxing sports betting, with the exception of four states – Nevada, Oregon, Delaware and Montana – that were grandfathered in; retaining their rights to accept wagers.
Despite PASPA, the American Gaming Association (AGA) estimates at least $150 billion a year is gambled on sports in the U.S. and 97% of that amount was bet illegally. 
Unlawful Internet Gambling Enforcement Act of 2006 (UIGEA) – outlaws bank wire transfers where the money transferred between two parties has been generated by illegal online gambling. It however, excludes fantasy sports, skill-games and tribal gaming.
New Jersey Sports Wagering Act of 2012 – was written into law as a motion to amend the New Jersey Constitution and legalize sports betting. The first battle between New Jersey and the US sports organization that supported PASPA began and the appeal was later rejected in 2014. The Governor of NJ continued his fight and signed another bill designed to legalize sports betting within the state. After a two year fight NJ would loose this ongoing battle twice more.New Jersey continued to pursue the issue. After reviewing the evidence mounted by the state, the Supreme Court decided to hear the case in 2017 and in 2018 ruled that PASPA was unconstitutional. In other words, overturning PASPA. This verdict opened the door for the nation to legalize sports betting under state-by-state laws.
Gaming Accountability and Modernization Enhancement Act (GAME) 2017 – a new bill proposed by Rep. Frank Pallone that would ban underage betting, protect consumers and establish safeguards for compulsive gambling. At this time, there is little chance for a floor vote as Congress is otherwise preoccupied with more pressing matters.
To sum it up, just because there is no all-encompassing Federal online gambling law, doesn't mean that all forms of online gambling are legal. Simply put, matters need to be resolved on a state level. In addition, states must make laws specific to online lottery, online casino, poker and online daily fantasy sports.
Online gambling laws are overall a fickle matter. As such, each individual state is free to treat gambling laws as they see fit.
Currently, 48 states in the US allow some type of gambling. Hawaii and Utah are currently the only two states that firmly prohibit any kind of gambling. 
With the green light from the Supreme Court, immediate action from legislatures on legal gambling has sparked across the nation. Multiple states are either passing laws or considering them. In fact, more than 20 states have already introduced legislation to legalize and regulate sports betting.
Current States That Offer Some Form of Legal Gambling
For the most part online gambling has always been in the grey area within state and federal laws. In the recent years with the changes ensued by the SCOTUS, many states now offer some form of online gambling like, online casinos, online sports betting and online poker.
States On Deck For Online Legalization
Many states are tirelessly working towards a full-scale legalization by 2024. In the interim, a few states are gearing up to allow either online sports betting, online casino games and/or online poker.
States Currently Working Towards Legislation to Legalize Online Gambling
Lawmakers are keeping busy across the nation proposing bills that will allow legal gambling within their states. At the same time Congress is also considering sports betting legislation and more. Visit each state to learn about their steps towards legal gambling.
On the other hand, there are a handful of states that currently have no interest in the gambling market. Alaska, Florida, Idaho, Nebraska, Wisconsin, Wyoming and Utah all have no legalization activity on the table or in sight. In fact most of these States have laws that prohibit some form of gambling.
---
Legal Gambling FAQ