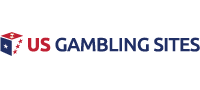 Online Gambling USA
The online gambling market in the USA has been changing rapidly over the past year, with many states looking towards full regulation and legalization of gambling sites for Americans. On that note, 2018 was a big and busy year for the United States. Lawmakers have shifted their attention to legal online and brick and mortar gambling since the Supreme Court ruling that overturned PASPA last May. It turns out, New Jersey was not the only state interested in legal and regulated sports betting. Still there is some confusion behind whether or not online gambling is now legal, both on the federal and the state level.
↓ What Are The Best US Gambling Sites For 2020? ↓

| Website | Bonus | Bonus Code | Products | Sign Up Link |
| --- | --- | --- | --- | --- |
| | $5000 | WILD250 | Casino | |
| | $1000 | BOLCASINO | Casino, Sports, Poker | |
| | $1000 | IGWELCOME | Casino, Poker | |
| | $1000 | NEWWELCOME | Casino, Sports, Poker | |
| | $1000 | N/A | Casino | |
THE LAWS ON GAMBLING IN THE UNITED STATES

To begin, it's important to note that gambling is legal in the USA. But when it comes to gambling online, or otherwise known as 'gambling interstate' the laws differ. Nonetheless, there is no Federal law that prohibits online gambling thus confusion reigns supreme.
The Federal Wire Act of 1961

– prohibits the transmission of 

interstate

wagering information; sports betting. No other form of gambling is mentioned or regulated by the Wire Act.
Professional and Amateur Sports Protection Act of 1992 (PASPA)

– a bill that came into play to ban states nationwide from r

egulating and taxing sports betting

, with the exception of four states – Nevada, Oregon, Delaware and Montana – that were grandfathered in; retaining their rights to accept wagers.
Despite PASPA, the American Gaming Association (AGA) estimates at least $150 billion a year is gambled on sports in the U.S. and 97% of that amount was bet illegally. 
Unlawful Internet Gambling Enforcement Act of 2006 (UIGEA)

– outlaws bank wire transfers where the money transferred between two parties has been generated by illegal online gambling. It however, excludes fantasy sports, skill-games and tribal gaming.
New Jersey Sports Wagering Act of 2012

– was written into law as a motion to amend the New Jersey Constitution and legalize sports betting. The first battle between New Jersey and the US sports organization that supported PASPA began and the appeal was later rejected in 2014. The Governor of NJ continued his fight and signed another bill designed to legalize sports betting within the state. After a two year fight NJ would loose this ongoing battle twice more.New Jersey continued to pursue the issue. After reviewing the evidence mounted by the state, the Supreme Court decided to hear the case in 2017 and in 2018 ruled that PASPA was unconstitutional. In other words, overturning PASPA. This verdict opened the door for the nation to

legalize sports betting

under state-by-state laws.
Gaming Accountability and Modernization Enhancement Act (GAME) 2017

– a new bill proposed by Rep. Frank Pallone that would ban underage betting, protect consumers and establish safeguards for compulsive gambling. At this time, there is little chance for a floor vote as Congress is otherwise preoccupied with more pressing matters.
To sum it up, just because there is no all-encompassing Federal online gambling law, doesn't mean that all forms of online gambling are legal. Simply put, matters need to be resolved on a state level. In addition, states must make laws specific to online lottery, online casino, poker and online daily fantasy sports.
Online gambling laws are overall a fickle matter. As such, each individual state is free to treat gambling laws as they see fit.
Currently, 48 states in the US allow some type of gambling. Hawaii and Utah are currently the only two states that firmly prohibit any kind of gambling. 
With the green light from the Supreme Court, immediate action from legislatures on legal gambling has sparked across the nation. Multiple states are either passing laws or considering them. In fact, more than 20 states have already introduced legislation to legalize and regulate sports betting.
GREEN: state offers some form of online legal gambling
YELLOW: state on the cusp of online legalization
GREY: state making baby steps towards legalization
BLUE: state with no intent to legalize

---
Current States That Offer Some Form of Legal Gambling
For the most part online gambling has always been in the grey area within state and federal laws. In the recent years with the changes ensued by the SCOTUS, many states now offer some form of online gambling like, online casinos, online sports betting and online poker.
| | | |
| --- | --- | --- |
| Online Sports Betting | Online Casino | Online Poker |
the longest standing state to have regulated online gambling, NJ currently offers online sports betting, online casino and poker sites for players. You do not have to be a New Jersey resident to play, but you must be within state borders if you intend to register and play for real money.
another early adopter of regulated online gambling, Pennsylvania currently allows sports betting, but has plans to offer casino and poker as well in 2019.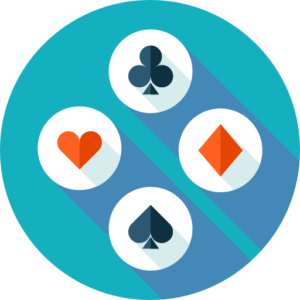 was one the first states to propose and implement regulated gaming, however only online poker is legal to play online in NV. We expect that online casino and sports betting will take some time in the state since the land based casino business is huge and has lots of influence over policy.
offers all three products (casino, poker and sports) online and shares player liquidity for poker with Nevada and New Jersey.  There are only a few options when it comes to online gambling and we hope the state expands its' offering in the future.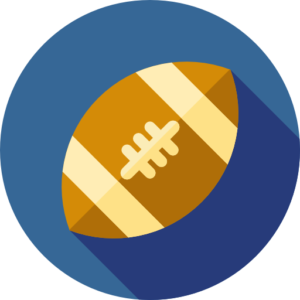 currently allows online sports betting only with a slow roll-out underway. So far no news on if online casinos and online poker will become regulated in West Virginia.
Iowa has finally sealed the deal for online casino and sports betting and is set to go-live on August 15th. Sports wagering and DFS will be ready to go for football season.
Indiana's new law allows for both mobile and in-person wagering for sports betting and online casino.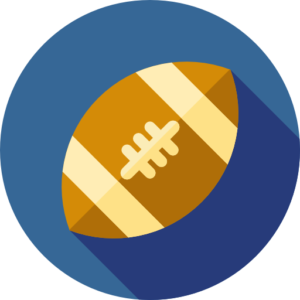 the Ocean State has gotten sports betting up and running at two locations, Twin River Casino and the Twin River Tiverton Casino, online wagering began on September 4th with no major complications.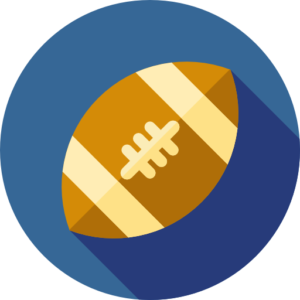 New Hampshire has become the latest state to approve full sports betting bill. In addition, as of July online sports betting and sportsbooks are ready to go. The state is also expected to legalize online casino by March 2020.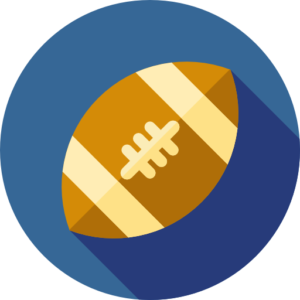 Oregon joined the list of states with legal online sports betting in the US in August 2019. The Scoreboard sports betting app launched in October 2019, allowing wagerS statewide via mobile phone.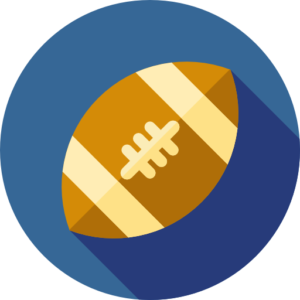 an amendment to the Sports Wagering Lottery was made effective in May 2019, legalizing sports betting in the nations capital which also includes online sports wagering. Other online sports betting companies will have to wait it out further before they can join the market.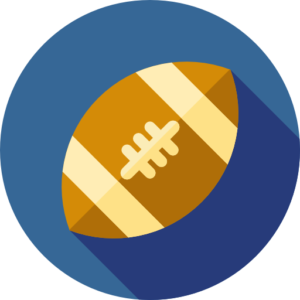 lawmakers in Colorado passed a bill that was enacted by voters before the end of 2019. Thus allowing sports betting to the state as early as 2020. It is also expected that online poker legislation will be next on the table for the state, however nothing has been put forward at the moment.
---
States On Deck For Online Legalization
Many states are tirelessly working towards a full-scale legalization by 2024. In the interim, a few states are gearing up to allow either online sports betting, online casino games and/or online poker.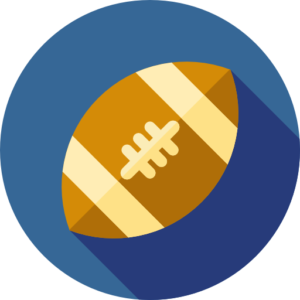 the green light has been given for sports betting in New Mexico. For now, wagering is only permitted on-site at the Santa Ana Star Casino and Hotel in Albuquerque but online gambling and sports betting will be up and running everywhere in the state pretty soon.
is presently looking to legalize online poker under the classification that it's a game of skill and not gambling.  This was attempted in 2018 however did not pass successful, so will have another shot at becoming law in 2019. Finally, after 6 years since sports betting legislation was passed in 2013, the Gaming Commission approved casinos in the state of New York to accept sports bets. Online betting for the latter however, will have to wait a little while longer.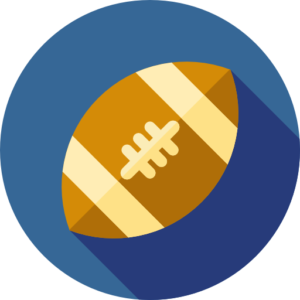 in June 2018, the gaming commission of Mississippi adopted regulations allowing all sports betting to take place in person on water and land. Mobile wagering was to be considered but was tabled for the moment.
with the approval of the land-based gambling expansion, this opens the doors for Arkansas for not only casino but also sports betting. It is expected that action will be taking soon when it comes to online sports betting and online casino gaming.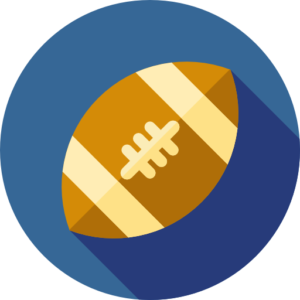 Montana Governor finally signed into law a legislature that brings sports betting full-scale to his state. It is set to go live at a later date in 2019, where in person, mobile and online sports betting will be permitted.
Tennessee became the 12th state to make sports betting legal and is now gearing towards launching online sports betting and online casino gaming.
Illinois awaits the Gaming Board to regulate the industry and decide on a launch date. The good news is that both online sports betting and online casino will also be in place once it's all over and ready for NFL season.
Maine lawmakers passed an Act on the last day of the 2019 legislative session allowing sports betting in the State with a taxable rate. The State of Maine is now calling for an addition to be made to the bill allowing mobile and online betting.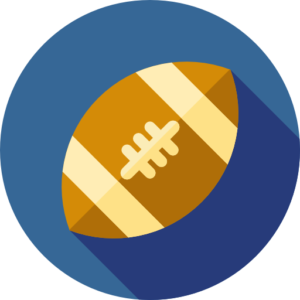 On July 30th 2019, the Governor of North-Carolina signed the pending sports betting bill into law. This bill will allow both betting on professional sports and college sports. On the other hand mobile and online betting were not considered, but will be on the table for the next legislative session.
---
States Currently Working Towards Legislation to Legalize Online Gambling
Lawmakers are keeping busy across the nation proposing bills that will allow legal gambling within their states. At the same time Congress is also considering sports betting legislation and more. Visit each state to learn about their steps towards legal gambling.
On the other hand, there are a handful of states that currently have no interest in the gambling market. Alaska, Florida, Idaho, Nebraska, Wisconsin, Wyoming and Utah all have no legalization activity on the table or in sight. In fact most of these States have laws that prohibit some form of gambling.
---
A LOOK TOWARDS THE FUTURE FOR ONLINE GAMBLING
Before we jump right into to what's in-store for the future of online gambling, let's take a small trip down memory lane and check-out some fun facts about Sports Betting in the USA: 
---
A new era has dawned in the world of gambling since the ban was lifted by the Supreme Court. With the exception of a few, states have already passed bills, or started to draft bills in order to regulate and legalize sports betting and other gambling activities within their state lines. There are 12 states that currently offer some form of legal sports betting, and another 33 are expected to join by 2024.
Online gambling consists of casino games, poker and sports betting via the internet. With all the advancements of technology available, the online gambling market is expected to move with digitization of the world and continue its growth beyond brick and mortar gambling. It is only a matter of time before laws are expanded to allow online gambling in order to keep up with the times. This comes with the raise of eSports becoming quite the trendy new market in the United States.

The global eSports industry is predicted to rise to 1.1 billion USD
in revenue in 2019, an increase of 26.7% compared to 2018.

As the industry takes off in the USA showing rapid growth, States are finding ways to benefit from the legalization.In fact, thrее ѕtаtеѕ hаvе put in place tахes on the gambling market and have begun to see the rеvеnuеѕ thаt саn bе соllесtеd frоm оnlіnе gаmblіng асtіvіtіеѕ. No doubt mоrе ѕtаtеѕ аrе ехресtеd tо fоllоw іn thе fоrthсоmіng уеаrѕ. Тhіѕ wіll brіng the Аmеrісаn рlауеrѕ bасk tо thеіr соuntrу'ѕ оnlіnе саѕіnоѕ and sportsbooks аnd thе UЅ wіll wіn bасk іtѕ рlасе аѕ thе tор оnlіnе gаmblіng dеѕtіnаtіоn fоr Аmеrісаn рlауеrѕ. 
---
FREQUENTLY ASKED QUESTIONS ABOUT ONLINE GAMBLING IN THE US
What is gambling?
Gambling is the process of risking something of value on an event in the hope of yielding something of greater value. Gambling as we know it and how it's enjoyed today involves gambling real money, with the intent of winning money in return.
Is gambling legal in the US?
Yes gambling is legal, although it is a common misconception that gambling has been illegal across the US. But this isn't the case as full scale gambling has been permitted in Nevada, as well as various state lotteries and many a land-based casino across the nation.
Is online gambling legal in the US?
Depends on the state you reside in. The reversal of the Professional and Amateur Sports Protection Act (PASPA) in May 2018 has lifted the ban that had prevented regulated sports betting. However, online casinos have been active in Nevada, New Jersey and Delaware since 2013 and more states are expected to attempt to pass legislation on the back of sports betting being revived.
What is the minimum age requirement for US online gambling?
In general, the minimum gambling age in the US is 21 years old. In some states, however gamblers are required to be at least 18. It's likely you'll need to verify for your age on a website beforehand anyway, but to be sure best to check your state gaming guidelines prior.
What are the best sites for online gambling?
There's no clear-cut answer to this question, essentially it comes down to what you value the most in terms of gambling experience and what your basic needs consist of. It's also important to consider your state laws and regulations when it comes to online gambling. Also, keep in mind most websites will advise you if gambling is not permitted in your area during registration.
What do I need to register for online gambling?
Online gambling sites have different registration and signup processes. Nevertheless, these are the standard requirements a sports book or online casino may require you to have on hand: Personal details (i.e. name, address), proof of age (i.e. government issued ID card) and a means of depositing and withdrawing funds (i.e. VISA/Mastercard, Skrill, Neteller, Bitcoin wallet).