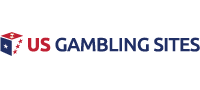 >
>
BetStars Sportsbook Review
BetStars Sportsbook Review
It is hard to find a sports betting software that has everything you would ever need in a mobile betting app. However, BetStars NJ ranks higher than most of its competitors in this regard.
Nevertheless, as many of its regular users have discovered, it has a few drawbacks too. The clearest one is the problem with cashiering. Apart from that, it lacks the popular two-way props. Additionally, its weak pricing has become somewhat of an obstacle where derivative wagers are concerned.
Despite all that, there is no doubt that its promotions, as well as betting markets, are quite admirable. As you will see below, BetStars NJ is worth signing up to.
Eligibility for an Account
It's simple to open an account with BetStars NJ through the website, especially if you have an existing account with any NJ-based TSG brand.
Below are some eligibility requirements.
New Jersey state laws require gamers to be 21 years or older. Apart from that, BetStars NJ is only open to players who are based in New Jersey although residency isn't mandatory. Failure to meet these requirements would disqualify you from placing sports wagers with a licensed and regulated sportsbook.
The state laws require you to prove that you are actually in New Jersey. You can do this courtesy of geolocation services check. Because of this, you should always give BetStars NJ permission to know where you are at any given moment.
Additionally, enable 4G or Wi-Fi on your mobile gadget before you start playing. If you wish to play from your desktop, then you would need to download the geolocation plugin. Make sure that you have a Wi-Fi adapter nearby.
Worth noting is that geolocation isn't mandatory for:
Registering accounts
Making deposits
Performing any account management functions
Nevertheless, you would have to move into New Jersey to place a wager on your favorite game.
Betstars Sportsbook Betting Options
Experienced and nascent bettors would never cease falling in love with the plethora of options at BetStars. Here, they can access pro and college leagues from all over the world.
That doesn't mean that BetStars NJ's betting menu is the most comprehensive.
Markets
BetStars boasts of tons of marketplaces that feature North America's four most significant professional sports leagues.
Bettors can wager on NFL and NCAA on BetStars. However, there's no action on the Alliance of American Football.
What is more, gamers have more options in basketball. Here, they can wager on EuroLeague as well as NCAA college basketball and NBA. Where EuroLeague bets are concerned, BetStars allows access to a good number of markets.
For example, if you would like to bet on a match pitting Maccabi Tel Aviv and Olimpia Milan, then you have over 30 markets from which to choose. The options cover a host of activities that include:
Spread wagers
Moneyline wagers
Quarterly bets
First and second half bets
It's worth noting that BetStars doesn't limit bettors to mainstream sports alone. They offer opportunities for betting on other niche leagues that are not so well known.
What's more, BetStars NJ has also delved into non-sport bets. For example, it quickly opened the ground for bettors to place wagers on Academy Awards. Initially, this wasn't possible until New Jersey Division of Gaming Enforcement authorized operators to offer such bets too.
2. Game Selection
Game selection can be a bit confusing on BetStars NJ.
The terms you may be accustomed to (such as parlays, moneylines, totals, and spreads) appear in fistfuls. Despite that, it's good that BetStars NJ provides numerous alternative and derivative bets.
Other than that, bettors will also love the moderate volume of in-play games on offer. The Spin & Bet feature is the most unique in the market. Through it, bettors can gamble on any chance of their choice to improve their odds up to 10 times.
BetStars' betting markets are few compared to what some of the major players in the industry offer. On average, a single professional league game will present you with roughly a dozen betting markets on BetStars, yet major players give you access to hundreds.
Mostly, this is down to the lack of two-way props on BetStars NJ. What's more, the one-way props are less than 10. You can find all these under 'Odds Boosts' that help attract more customers by making the bets more impressive through higher-than-usual odds.
New Player Bonus
In the same way that PokerStars (its sister brand) does, BetStars NJ has put more emphasis on bringing a new set of customers on board. New players who place their first bets are entitled to a maximum of $500 in full refund for the bet they lose. You can access this offer without any promo code.
However, there is a downside to this offer. If your first bet wins, then you are not entitled to any subsequent bet that you lose. Nevertheless, you will still be able to get your hands on your standard winnings.
In addition to all that, you will only qualify for this offer by playing straights and parlays. For this reason, you may have to forget about placing Spin & Bet as your first bet.
Interestingly, your eligibility to this offer will disappear like a shooting star the moment you use Skrill or Neteller to make your first deposit. BetStars NJ hasn't offered any solid reason for this rule. Nonetheless, the betting firm allows you to bet big on any favorite team or dog, which means no odds restrictions exist on wagers.
Use your free bets within seven days lest they expire.
Banking Options
To fund your account, you need a desktop cashier. A mobile cashier is just as effective in this regard too. You can find such tools on Android and iOS devices. The minimum deposit you can place is $10 though this could change depending on circumstances.
The deposit options that exist here include:
PayPal
Skrill
Electronic Fund Transfers / Instant eChecks
Neteller
PayNearMe, which you can find at CVS Pharmacy stores and 7-Eleven
Cash at the Resorts AC Casino Stage
On top of those options, you could also make deposits via PokerStars Play+Card. Through this prepaid card account, you have access to a reliable backup for Instant eChecks.
These options – apart from MasterCard, Stars Transfer, and PayNearMe – are also worth using for all withdrawals.
Conclusion
BetStar's offers (such as the $500 refund) are as good as what you would find from the most prominent industry players. Overall, BetStars, NJ, is an excellent option to consider