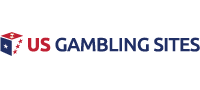 >
>
Betway Sportsbook Review
Betway Sportsbook Review
The New Jersey online gambling market is the largest in the United States and is continuing to grow as the gateway to entry to other states that are now passing legislation of their own. Even though the market is crowded with over a dozen sports betting sites open to residents and visitors, there is still plenty of room in the pool, and European-based Betway have decided its time for them to jump in.
Let's have a look at Betway – the history of the company, the potential of their brand in New Jersey and across the United States, and why you would want to choose this site over the others currently in the market.
Who is Betway?
If you do a little digging, you will find out that Betway has actually been around for over a decade. Launching sometime in 2005, the Malta-based company had a pretty rocky start in the highly competitive, highly regulated European market. There was a fair amount of bad press about the company, which could have killed a lot of brands. Betway weathered the storm, however, and has gone on to be a valued, trusted brand in the industry.
One area that the company has found a way to shine is in the eSports business. The company was on the first to offer betting on eSports regularly, and it has also found itself expanding into sponsorship of some teams in different leagues. With eSports now becoming part of the sports betting fold in New Jersey due to some recent legislation, Betway will no doubt find some success in the market.
The Betway Platform
The first time you load up the Betway site, you will realize that it has been built with a more modern look and feel than some of the competition like Bet 365 and William Hill. It is a full-service gaming a site, which we will get into a little more later on. The site has been optimized to work on mobile devices with ease, and we have to assume that the native mobile app being used by Betway players around the world will also be available in the U.S.
Moving to the Sports tab of the page, the Betway sportsbook launches, and right away, you can see a lot of information on the screen. To the uninitiated, this may seem a bit cluttered, but it is aligned the same way you would find many of the other competitors. In the middle of the screen is a banner with some offers, as well as some of the games on which the company is offering an Odds Boost.
On the left side of the screen, you will find a list of all the sports that are available to bet on. American players will, of course, be focused on sports like basketball, football and baseball, but there are a whole host of other sports that may pique the interest of a rabid sports fan. A quick search seems to show that Betway has basically every sport covered. One thing we like is the bright green "Live" icon showing next to sports which have live action currently. Live betting is going to be a big thing in the U.S. (it already is in Europe), and we like the way our eyes are drawn to those sports and games.
As soon as you see odds you like, even without logging in, you can start to build a bet slip. Click on the bet you want to make and a slip appears and fills automatically for you. The speed at which you can place a bet is key, especially in live betting, and the Betway betting process is very streamlined. With only a couple of clicks, you will have your wager locked in.
Betway Promotions
Of course, one of the things that separates one sportsbook from another is the type of marketing a site does to attract and retain players. In a very crowded New Jersey market, this will be even more important for Betway, given that they will be up against many sites that have been taking sports bets for almost two years. Here are some of the highlights of what Betway currently offers, most of which we expect to see in some form when it launches in the U.S.
Welcome Offer
The Welcome Offer that seems to be standard across all of Betway's markets is a 100% match bonus to a maximum of $200. This isn't exactly going to blow anyone away, but the key to bonuses like this is how easy it is to actually earn any of the rewards. It appears that players seem content with the bonus clearing rules, so that is a very good sign.
Free Bet Club
This is a nice twist on a loyalty program, where players that bet on parlays of at least $25 in total are given back two $5 bets as a reward each week. This is regardless if you win or lose the parlays, so it is an even better treat for players!
Other promotions
A quick scan of the sportsbook turned up a few more ongoing offers, such as in-play betting bonuses on particular sports as well as their Bet Building tool, which has become very popular across the sports betting world. Overall, we are very pleased with the amount of promotions being offered to players.
Customer Service
When the site launches in New Jersey, there will be no doubt that players will have a lot of questions. The good news about the New Jersey regulated market (and those around the U.S.) is that the company has to have some form of customer service available locally. The site offers a full Help section with loads of FAQs answered. There is also a Live Chat feature where you can speak to a representative 24 hours a day.
Making Deposits and Withdrawals at Betway
Although the specific deposit and withdrawal methods for Betway in the United States have not yet been released, we can assure you that you will have multiple options for both that will include:
Credit Cards
Debit Cards
PayPal
E-Wallets
ACH (E-Checks)
Prepaid Cards
Other Games
We already told you all about the eSports side of Betway's business. They also offer multiple online casinos which bring you the best of the digital slots and table games offerings, as well as the very popular Live Casino games. Check out our full Betway Casino review for more details.
Overall, we are very pleased with the Betway sportsbook offering. Yes, it is going to be a crowded marketplace for the company to crack, but with the eSports angle and a very modern look and feel to the platform, there is definitely going to be some business headed to Betway in New Jersey and any other states where it plans to launch.