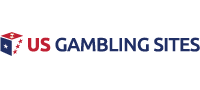 Borgata Casino Review
Since its launch in July 2003, Borgata continues to provide non-stop action to hundreds of thrill seekers.
Borgata is recognized as one of the leading casino venues in Atlantic City, with over three acres of pure ecstasy. Located at Renaissance Pointe, Borgata's poker program continues to attract many poker lovers. Daily tournaments are held in Borgata's poker room which is the largest in Atlantic City.
One of the most significant events since the inception of this casino was the inauguration of the Water Club by Borgata Hotel Casino in 2008. The Water Club raised the status of Borgata, and it ranked highly on the list of the best casinos comparable to those in New York City and Las Vegas.
The online Casino has propelled Borgata Casino to become one of the most popular in the USA. This online version was launched in 2013 and has expanded Borgata's client base.
People can access the following benefits from the comfort of their homes.
Bonuses and Promos
For every newly registered player, Borgata awards a $20 slot bonus. Plus, Borgata keeps its customers happy by giving additional bonuses every Friday. 20 lucky players each receive bonuses worth between $25 and $100 in cash.
Besides the slot bonus, players can win a Borgata Experience voucher available once a week. These vouchers cover a night at the hotel, dinner for two, and tickets to the casino.
During the special Play and Earn promo campaigns, customers earn reward points. Players exchange the iRP (iReward Points) for cash bonuses. These incentives keep Borgata's customers playing and winning.
Endless Summer $5,000 Sweepstakes is another of Borgata's best online casino promotions. Players contest to win $1,000 in cash. If you want to try your luck, activate your participation in the 'My Promotions' section. Keep playing Borgata casino games, accumulate your iRPs, and you could be a lucky winner.
Borgata's $600 welcome package never runs dry. For every dollar you deposit, Borgata rewards you with $1 bonus up to $600. Though this welcome package may be lower than those offered by other online casinos, Borgata's bonus program is guaranteed and never runs out of season.
The Cash Back Wednesday bonus is an excellent way of recovering some of the money you have lost during the promotion period. Borgata wants to mitigate your loses by giving you 20% of the money you have lost during the promo period. To be eligible for the 20% refund, you need to deposit at least $100 into your account.
Note that to qualify for the promos and bonuses, you must enter your online login information on the website.
Mobile App
To improve customer experience and ensure that you can access your favorite game on the go, they created iOS and Android apps.
With these apps, you'll not only play your favorite game on a laptop or desktop, but also from any mobile gadget or device.
The best thing about the casino's app is that it does not limit the number of games you can access. The mobile app supports Blackjack, poker, ordinary slots, jackpot slots, roulette and many others.
The mobile app is updated regularly to accommodate new and exciting games. Clearly, Borgata is out to bring you a fantastic gaming experience at the touch of a button.
When you download the Borgata Casino app, you can enjoy a high-octane gaming experience on the go that's similar to the website.
Game Variety
The endless varieties of online games propel Borgata's growing reputation. For slot game lovers, the site offers more than 320 different games. This is enough variety to cater to different kinds of players.
For lovers of ancient themes, you will find games based on ancient Egypt. More modern settings, such as rock clubs or Baywatch, are also available.
The following are some of the game treats you will find.
i.               Jackpot Slots
Any Borgata online casino review would be incomplete without the mention of their jackpot slots.
Jackpot slots, also known as progressives, are gambling features based on a grand pool created from small separate bets.  Different people play against this pool. The individual who wins the game takes the pool's entire funds. Ten jackpot options on this online casino allow you to win large amounts of cash from a small investment.
Borgata online casino offers more than just cash rewards. Themes like Sweet Hawaii, Money Boat, or Biker Pigs, are entertaining and relaxing for online players.
ii.              Poker Games
Borgata's poker games come in 12 different varieties. Jester Poker and Jacks, Better to Regal Poker, and Deuces Wild are some of the options available for you.
iii.            Table Games
Borgata Casino has more than 10 different table games. These are Big Six, Spanish 21, Caribbean Stud Poker, Texas Hold'em, Bonus Poker, Flop Poker, Three Card Poker, Four Card Poker, and Let It Ride among others.
One of the most famous online table games is Borgata's Blackjack. Borgata's loyal customers heap praises on regular Blackjack (IGT) and Multi-Hand Blackjack Pro.
Ease of Use
Borgata Casino appreciates that nobody wants to waste time on a website trying to figure out how it works. Consequently, their site complies with the UX demands of an accessible website.
To enhance the user experience, Borgata has ensured that you can easily navigate to the crucial parts of the website from the homepage. For example, the icons lead you to games, promotions, virtual sports, and banking, among others.
The loading speed is pretty fast at 5.4 seconds, according to GMetrix. This ensures that you don't have to waste crucial time registering and choosing a game.
Other important details are also within reach.
For example, once you are in the games section, there are two icons consistently displayed on the page. One takes you back to the home page if you would like to choose another game. The other one takes you to Borgata's hotel website if you would want to spend a night and enjoy their luxurious services.
Conclusion
If you want an online casino that delivers the same quality on the website as well as the app, then Borgata Casino is a great choice. Combined with the numerous ease-of-use features, you're sure to have a thrilling experience.