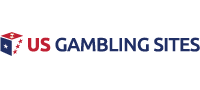 FanDuel Sportsbook Review
Many fans of FanDuel will remember when it launched on September 6th, 2018 as one of the pioneers of legal and safe New Jersey sports betting sites. It was launched just months after the US Supreme Court overruled the federal ban on sports betting that had been in existence since 1992, and first in the market was FanDuel's major competitor; just weeks after the ruling was made.
Brands and providers
FanDuel is linked to the European sports betting powerhouse Paddy Power Betfair, which may be the reason why it has so many fans. It is also powered by sports betting software company IGT, which is the provider of the tech at FanDuel's Meadowlands retail book. FanDuel was built with practically everything a sports betting fan wants on a betting site; Competitive rates, bet variety, mobile-responsiveness, and a simple, easy to navigate website. This combination of reputable powerhouses has built FanDuel to ensure that you get excellent gameplay.
Great interface
The FanDuel sportsbook website has a neat and simple design that lets both beginners and veterans quickly get started and find their way around. Unlike other betting websites, the FanDuel site makes betting look less like a complicated process. This excellent interface is also available on mobile browsers and the app. If you are new to betting on FanDuel, you can visit the easy to understand betting guide to optimize your experience.
Bet variety
For any one game, you can find anywhere between 100-200 single bets, including games like the last scoring play in the NFL. You will also find plenty of additional features that are designed to meet every sports betting fan's unique needs.
Payment gateways
FanDuel may not have as many payment options for depositing and withdrawing funds, but they sure tried when they chose the most common methods like Visa and Mastercard debit and credit cards, ACH (eChecks), PayNearMe, and PayPal. However, some banks may charge a small fee or block all transactions involving online gaming. You can also opt for the FanDuel prepaid card on the Betfair or FanDuel website; as soon as your application is approved, you can link up your Visa or Mastercard to fund the account.
The inbuilt cashier, however, lags as there is no option to make more significant deposits and withdrawals at a casino cage, unlike other online New Jersey sportsbooks. A high roller will also get disappointed by the lack of a quick method to increase their online deposit limits; they would have to call customer support. Again, you can only use  PayPal for withdrawals if you used it to make your deposit in the first place.
The software
The FanDuel sportsbook software is clean and intuitive, and upon launching the app, you will find the hottest games up on your screen in three tabs: popular, live and upcoming top-line. The games are displayed in vibrant type to make a bigger impact on players.
If you would like a more exotic gaming experience, select a game and select 'more wagers.' From there, the display will change to show you the most popular bets. If you still do not like what you see, you can select another tab or go to the 'More' option to display 'All' bets. As soon as one catches your eye, tap on it and a Betslip will open along with the options to use the bet as part of a teaser, round robin, or parlay.
Inbuilt functions
IGT, the software provider that powers FanDuel uses its PlayShot platform complete with a content management system. PlayShot is integrated into GAN's player account management system, for use by the FanDuel sportsbook. These integrations work to make FanDuel an even better option for sports betting fans; the live games are portrayed using a graphical interface to give fans a clearer picture of the game events in real time.
In addition to the use of PlayShot, FanDuel has a superb uptime rating; rarely will you find that their servers have crashed or the website having some technical malfunctions. The account management features also enable you to keep up with your betting history, taxes forms, and responsible gaming protocols in a straightforward way.
Availability
FanDuel is available on PC (desktop and laptop) and for Android and iOS tablets and smartphones.
Promos
FanDuel has plenty of promos and bonuses to keep its fans thrilled and motivated to keep playing. Most of the promos are updated weekly, but some of the ones you can expect are:
Free bets: you can place a wager then win another one of a specific amount of money or a percentage of your initial bet.
Deposit bonuses: this is a common incentive where FanDuel rewards you with a 50-100% match on your deposit as per your deposit amount.
Refunds: here, new players are rewarded with a refund if you lose your first bet. For instance, FanDuel is giving an incredibly awesome offer for all its new and longtime fans this July; regardless of your account status, you are eligible for a $500 risk-free bet! You do not need a promo code to enjoy this offer; you just have to visit the website and complete a simple account registration process. As soon as you are done with registration, place an initial bet with real money.
In case you lose that bet, FanDuel will refund it on a dollar for dollar basis; up to $500 as on-site credit. This bonus will reflect on your account about 72 hours after the losing outcome, and you will be able to use it to place more wagers on the site.
Insurance: where players receive their money back on wagers where their team keeps winning through some point in the contest then ends up losing.
Profit boosts: where FanDuel will give you some 'interest' on your winning wagers.
Customer support
With every tech service, questions are bound to come up, and you can count on their 24/7 customer support available via phone call, live chat and email.
Conclusion
FanDuel is among the best mobile and PC sportsbook in New Jersey, with its intuitive and user-friendly interface and bet variety to keep players hooked. It meets most of the criteria for a top-rated sportsbook, and fans expect it to start operating in West Virginia and Pennsylvania soon.