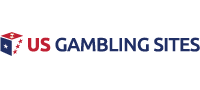 >
>
Golden Nugget Sportsbook Review
Golden Nugget Sportsbook Review
Since its launch in 2013, Golden Nugget has been one of the most visited online casinos in New Jersey. It has carved itself a niche in the physical and gaming arena and has a multitude of local and international fans. Its online sports betting platform, the Golden Nugget Sportsbook, is already available in all of New Jersey and has been welcomed wholly by the sports betting fans.
Welcome bonus
As the 13th official sportsbook application in all of New Jersey, Golden Nugget understands the role of  bonuses in enticing new players and keep existing ones interested. Golden Nugget Sportsbook has a superb $50 risk-free bet for all new players. To access this treat, you need to create an account, log in, and spend $50 on your first bet. If you do not score a win in that bet, our $50 is reimbursed. You do not need a promo code, but the bet must be $50 precisely on a straight wager. The welcome bonus is also available for players with Golden Nugget Casino accounts that have not played on the sportsbook before.
Golden Nugget Sportsbook also has plenty of other promos that allow fans a chance at winning a multitude of prizes. Participating in these is often so thrilling that players keep coming back for more. Some of the current promotions for existing players on the Sportsbook include:
Sports Mania
Golden Lines
Parlay Boost
Risk-free Bets
Golden Nugget Sportsbook Software
Golden Nugget has partnered with SBTech, a software developer that is already known for its capabilities in building robust online sportsbooks. This may be one of the reasons why Golden Nugget Sportsbook has plenty of impressive and unique features. The partnership enough is a great reason why the Golden Nugget Sportsbook still stands a chance at outdoing its competitors besides being the 13th entrant in the market.
Golden Nugget Sportsbook app
The app was introduced in February 2019, and has already undergone some changes to make it more appealing to the eye, and easy to use. The app is available for download on both iOS and Android devices, and you can also access the browser option without the need to download.
Sports selection
Golden Nugget Sportsbook has plenty of sports available for the sports betting enthusiast; here you will find both international and national tournaments for your choosing. What you will find even more pleasing is the number of leagues available for each game. Some of the games you can expect to find on the sportsbook include:
Ice Hockey
Darts
Football
Golf
MMA
Cricket
Basketball
Baseball
Soccer
Tennis
Rugby
Cycling
Since the owner of Golden Nuggets AC, Tilman Fertitta owns the Houston Rockets, the sportsbook legally cannot offer NBA bets.
Bet selection
The betting options on Golden Nugget Sportsbook are  the same as those on other sportsbooks, and you will most likely find your favorite one here. Some of these options include:
This option allows you to place a bet as the game is going on, and the bet can be placed on any aspect throughout the game span.
Moneyline: these are bets that do not have a spread and is a straightforward loss or win. This type of bet is mostly preferred in hockey and baseball but is available for other kinds of games as well.
Parlay
This kind of wager considers two or more options and therefore has more than one contingency. This is usually an all or nothing bet where losing or winning depends on all the possibilities meeting certain criteria. These kinds of bets are usually more thrilling and rewarding; but it is important to note that the higher the reward, the greater the risk of losing.
This type of bet is also called a total, and it is usually decided by the total number of points scored by both teams in a single event.
Depositing and withdrawal options available
Golden Nugget Sportsbook offers a wide variety of payment options for both deposits and withdrawals for your convenience. This platform, unlike many others, has several revolutionary but secure options for withdrawal. The popular sterling nugget is up to speed with all the latest and most reputable methods used in online transactions. You can use any of these methods for depositing:
Wire Transfer
Debit/credit cards
Checks
Neteller
VIP preferred
Cash at Golden Nugget Casino cage
PayNearMe
Visa Discover + Play
When it comes to withdrawal, Golden Nugget Sportsbook is exceptionally transparent about it. The payment gateways it are readily available, and they explain how long it will take to process the transfers. You will also find tips on how to use each option quickly. These include:
Cash at Golden Nugget Casino's cage: instantly available
Check: up to two weeks to receive the check in the mail
Neteller: instant
PayPal: 48 hours
Safekeeping Account transfer: Instant
VIP Preferred: around 2 business days
Visa Discover + Play: Instant
Wire Transfer: 5-7 business days
Customer support
Like any capable sportsbook, Golden Nugget offers many avenues for you to access the Golden Nugget support team. You can use live chat, which is easy to find and runs 24/7, email address, and a phone number that is different from that of the online casino. The brand has gone the extra mile to ensure that all clients, regardless of their experience level in playing, have quick access to reliable customer support.
Conclusion:
The Golden Nugget Sportsbook platform is clean and aesthetically pleasing. This may only be a cosmetic quality, but it helps that players find a sportsbook appealing to the sight; it makes the book easier to navigate and eager for players to log in to. Moreover, the casino does not overlap the sportsbook, the latter can blossom and function entirely on its own, and you can use a tab to switch between the two quickly.
However, the $50 risk-free bet can be increased, and the promotions become better organized on the platform website. The app also needs to load on the sportsbook first rather than the casino, as the players will more often be interested in the sportsbook.