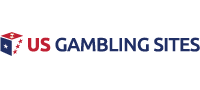 Harrah's Casino Review
The origins of Harrah's Casino starts way back when Bill F. Harrah opened a bingo parlor in California in 1937. The establishment expanded and moved east, until Harrah's Casino was formed in 1973, in Las Vegas, Nevada.
Caesars Entertainment started operating the land-based casino in 1992, and the online casino was launched in November 2013.
So, what feature does it have?
Bonus and Promo Offers
Harrah's Casino offers lots of bonuses.
They have been offering special bonuses through their social media accounts on Google+, Twitter, and Facebook. Therefore, you have to keep an eye on their social media accounts to grab such offers.
But those are merely extras, beyond the regular bonuses you get on the site.
When you sign up, you get a 100% Welcome Bonus Match up to $300. And they have quite friendly terms whereby you can get back your deposited money if you decide to opt out of the bonus program, but without the bonus.
You can even get a Weekly Payback bonus.
This bonus gets updated weekly. When you activate it, your bonus multiplies whenever you play and earn extra Tier points. Then, you can withdraw it the following Monday.
But there's a catch to it. It's never that simple, anyway.
You have to wager an additional sum 5 times larger than the bonus you get. If you don't, you can't withdraw the money. So, it's nothing more than an extra incentive to get you to play the casino games more.
Game Variety
The game variety isn't as exemplary as other online casinos.
You get only 4 types of games to play. And they might need to reconsider the content on some game pages which have lengthy text.
i.               Slots
Hardly any casino would exist without slot games, and Harrah's is no different. However, it only has 79 slot games, unlike many others that have far much more.
You can get a good deal of fun playing such slot games as Cleopatra, Zeus, Irish Riches, and Triple Diamond. They also offer such licensed franchises as Family Guy and Kiss.
ii.              Blackjack
Blackjack is also another favorite game in casinos, which can be found here.
3 different games are available: European, Classic, and Premium Blackjack. Out of these, the Premium Blackjack offers a particularly high maximum betting limit of $2,000. The others have a lower betting limit of $300.
iii.            Roulette
In the roulette section, you get four different options: Premium, Classic, Premium French, and Premium European Roulette.
Each of these has a unique offering that's attractive to different players, based on your interests. If you're looking for a high betting limit, the Premium option would be your game of choice, with a $2,000 limit. The Classic option only has a $600 betting limit. For someone looking for better probability in favor of players, the Premium French Roulette is a great choice, plus it has a high maximum bet limit.
iv.            Video Poker
The video poker section consists of only two games: Deuces Wild and 10s or Better.
That's such a limited selection for such a reputable site. Probably the main attraction for users of the site is the simplicity of the games selection. It's likely targeted at a specific user base that wants particular types of games.
An interesting feature in all these games is you can play the demo versions that don't require payment, even if you have money in your account. That's certainly a smart way to keep players spending time on the site even when they aren't spending money.
Mobile Version
If you thought the casino has a limited supply of games, you'll be happily surprised to find a much broader selection in the app.
The app has far more slot games compared to the website.
Most likely, Harrah's Casino caters to a highly mobile user base that would rather play on the go, using their iOS and Android smartphones or tablets.
Not only can you play mobile games on the app, but you can also withdraw and deposit money. However, one drawback is the glitches and bugs on the app. Hopefully, the casino will improve the quality soon.
Customer Support
It's a breath of fresh air when you find a casino with hardly any complaints.
Harrah's Casino has a dedicated staff that's knowledgeable and capable of handling customer needs effectively and fast. With such quick response rates and resolution of problems, the site has maintained an untainted image.
Although they may not have a live chat, the customer support can be contacted through email and 24/7 telephone. A comprehensive FAQ section is also available for anyone to check through readily manageable problems.
Security
The casino abides by strict guidelines set by the New Jersey Casino Control and the New Jersey Division of Gaming Enforcement.
Abiding by such regulatory requirements makes the site a trustworthy entity, so you don't have to worry about the security of your money or personal data. Harrah's Casino also gets its software independently tested to ensure all security measures are up to date.
Do you know that the software used by Harrah's Casino is the same as that used for the World Series of Poker? That should give you even more confidence that the site is secure. The same level of security applies to Harrah's online casino app to safeguard your deposits and withdrawals.
What's more, the casino goes a step further to protect users from gambling problems. Harrah's Casino promotes responsible gambling by helping you set loss, playing-time, and deposit limits if you have gambling issues. Those who have particularly severe gambling problems can take a 5-month cooling off period or a special 5-year self-exclusion.
Conclusion
The fact that Hannah's Casino's website has such a limited supply of games is a disappointment. Fortunately, the mobile app makes up for that deficiency by offering more games than you get on the website.
And it's also a great thing that the casino offers a demo version of all games so you can have fun even when you don't have any money.