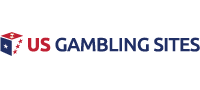 PA iLottery Review
The PA iLottery/ Pennsylvania iLottery is a state-sanctioned and official website of the PA Lottery. It was launched in June 2018, offering multiple instant win scratch card games with real money prizes that can go as high as $300,000.
Here are the features that make this website special.
General Overview
The aspect of compliance with legal regulations is hardly a concern with this website since the Pennsylvania Lottery endorses it. This literarily means that you'll be playing on the official state lottery.
That gives strong assurance that you'll get your money for any wins when you play games on the site. The state guarantees all payouts.
However, the fact that the site was started quite recently means it has lots of room for improvement. You won't get as many games as you would on other websites. The site also lacks tickets to real-world drawings.
Fortunately, those are things that can improve along the way, which makes the website an excellent choice to consider. In fact, the officials behind the site have stated that they intend to bring in more games in due time.
The existing games do look impressive. They have sharp and clear graphics and an easy-to-understand layout.
Sign-Up Requirements
To open an account and play games on the website, you must be 18+ years old and living within Pennsylvania.
Once you get in, you can try out the games free of charge. Once you're ready to play for real money, make a deposit using the available deposit options.
When making a deposit to play for real money, identity verification will be required. This is a requirement by law. You'll be asked for the last four of your social security number. Apart from verifying your identity, such verification also helps in timely payment for any wins over $600.
PA iLottery Games
Note that PA iLottery won't offer any games modeled after casino games. The lottery is prohibited from doing so. You won't find any poker, blackjack, or basic slots.
Fortunately, the design of the existing games make up for that deficiency by having a look, function, and feel similar to slots.
Other games look like traditional scratch cards that you typically buy at the gas station.
The current number of instant-win games stands at 24. Although that's a dismal number, the potential win of up to a quarter-million dollars is certainly a big deal.
Here's a brief outline of the games:
Bigfoot Reveal
This is a scratch-card game where you can win up to 4,000x your ticket price.
Robin Hood
Another 4X4 scratch card game where you can win prizes worth up to 4,000x your ticket price.
Super Gems
In this game, you hit the "play" button, initiating a cascade of falling gems.
Cash Buster Towers
Here, you get 5 spins of the wheel with each spin knocking bricks off the tower.
Crossword Cash
This is a crossword puzzle game with the potential to win a prize worth up to 6,000x your wager.
Monster Wins
In this scratch-off game, you'll scratch off a 4×4 panel to reveal symbols.
Big Money Slingo
This is a cross between bingo and slots where you can win up to 10,000x your wager.
Foxin' Wins Reveal
When you buy your card, you can scratch off a 3×3 grid to reveal matches.
Cash in the Lamp
The goal here is to reveal what's hidden beneath 25 magic carpets to win up to 10,000x your ticket price.
Super Cash Buster
With one ticket, you'll get 7 rolls of the dice so you can fill up the prize meter.
Volcano Reveal
The goal here is to match 3 similar symbols to reveal your prize.
Big Eats Little
This is an adventurous game in guiding your fish through a dangerous underwater world full of prizes.
Ballroom Bingo
This game combines the thrill of lottery-sized prizes with the fun of bingo.
Cash Out Cupcake
This is a bakery-themed scratch-off game where you unpack 9 cupcake boxes on your play card.
Cash Buster Bonus
Here, a $1 to $30 scratch card will give you a shot at winning up to $300,000. It's also filled with futuristic graphics and multiple bonus rounds.
Cash Buster Extreme
In this game, you stand to win up to $200,000 by playing for $0.50 to $20 per round, with more chances to win free games and 2 unique bonus games.
Rainbow Fortunes
To win as much as $200,000 in this game, all you have to do is match winning symbols.
Fast Buck Lucky
This is actually 3 games in one, in a fast-moving pace and a top prize of $200,000.
Dabloons
Based on the much-loved pirate adventures, this game is all about hunting for hidden treasure. It features 2 bonus mini-games and a top payout of $100,000.
Cash and Conquer
The objective here is to conquer land for the Roman Empire, which reveals free games, instant cash prizes, a chance to heal your army, and battles against barbarians.
Spooky 7X7
A Halloween-themed game with a 49-square grid, where you open 7 of the 12 doors to reveal symbols on the grid. It offers the potential of winning as much as $200,000.
Lucky Peggs
This game is played by tapping the chicken which lays 3 eggs. Those eggs fall and bounce randomly, navigating through a maze of pegs.
Garden of Secrets
Here, it's all about hunting for hidden tiles in a relaxing Garden of Secrets. Your goal is to find 3 alike symbols to win up to $50,000.
Bee to Zee
Another combination game made partly of a lottery and partly of a crossword puzzle. Players have to crack wax cells within a big honeycomb. The game offers the potential of winning as much as $12,200.
Account Funding Options
The accepted deposit methods for PA iLottery are:
debit cards
PayNearMe
electronic bank transfers
You must make a minimum deposit of $10.
The lottery also tops up your account with a welcome bonus of $5 when you first sign up to the website.
Conclusion
Although relatively new and having just a few games, PA iLottery has mouthwatering prizes that are sure to attract many thrill-seekers. Moreover, they are sure to add even more games in the future.