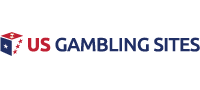 Pala Poker
Pala Poker began operating in July 2017 and is the first venture by Pala Band Mission Indians into the world of online poker. Pala Band Mission Indians is not new to online gambling; they have operated the Pala Casino & SPA in California from 2001. The gambling market in New Jersey is small, and so Pala should expect fierce competition. However, having partnered with New Jersey's big gun – Borgata Casino – Pala should forge ahead to acquire a fair share of the gambling market.
Bonuses
Pala offers a no deposit bonus of $15, which is split into $5 for cash play and the remaining $10 for tournaments. There's also a 100% first deposit bonus, which applies up to $500. But, Pala releases this bonus into your account in chunks of $5 as you accrue the status points. For every 1,250 points, there is a release of the $5 deposit bonus. For every $1 you spend on rake or tournament fees, you earn 50 status points. In other words, for every $25 spent on the rake (5% of most games) or tournament entry, you unlock a bonus of $5. This is equivalent to 20% Rakeback.
Poker Games at Pala Poker
Pala Poker currently offers Omaha and Texas Hold'Em variants. SevencCard should come up in the future.
Hold'em – Pala offers a no-limit Hold'em variant, with buy-ins ranging from $0.10 to $2. Al active tables can only seat six players.
Omaha – If you are an Omaha enthusiast, expect to play basic Pot-Limit Omaha.
Stud – As of July 2019, there are still no stud poker variants for play. It looks like they don't have enough traffic to support such less popular titles. Instead, they have channeled most of their efforts to the low-stake Hold'em tables.
Multi-Table Tournaments
The fans of multi-table tournaments might be a happier lot, though. Pala has over five matches scheduled each day of the week. All the competitions have a guaranteed prize pool of between $50 and $250.
At least 90% of the tournaments are No-Limit Hold' Em, although there are a few Omaha tables as well. The range of buy-ins is between $0 and $20. While hardly the World Series, the tournaments suit casual players as well as moderately experienced ones.
Other Tournaments
Pala runs No-Limit Sit & Go (Hold 'Em) tournaments throughout the week, with buy-ins at three points: $5, $10, and $20. They hold the $250 weekly tournament on Fridays, which is known as the GTD Turbo. It costs $10 to enter into this N.L. Hold 'Em competition. The tournament begins at 8 p.m.
Pala Poker Software
Instead of relying on popular software providers to power its games, Pala built its proprietary client. Pala's software development team developed and maintained the software platform. According to the company, a leadership team consisting of online poker veterans created the software from the ground up.
The software was created to suit the United States' regulated online poker market. It includes several controls and processes to enhance compliance with the online gaming regulations in New Jersey and other states. The software platform also comes with a top-in-class fraud detection system.
Regarding the games on offer, the online poker software includes some of the top poker variants in the tournament, cash game, and sit 'n' go formats. Besides, the software has a fast-fold game known as FastPala.
The software comes in three formats:
Desktop client – This is the conventional client for those who enjoy playing poker online. To get a full suite of features at Pala, you can download and install the platform's desktop version and access all the games at Pala.
Web-based – If you would like to play poker online without downloading any app, you can use Pala's web-based client. This client comes with all the games and most features you would find on the desktop client.
Mobile – There is a mobile version of Pala Poker and you can use it on both Android and iOS devices. The mobile app has most of the games, although some mobile version may lack a few of the features available in the web and desktop versions.
Deposit Methods
Pala Poker allows players to use the following methods when depositing funds:
PayNearMe – This method allows you to make cash transactions for situations that usually require a bank account or credit card. To use this method, you should choose the PayNearMe option so you receive a card or slip. You can then take the card or slip to a cashier at a nearby 7-Eleven, ACE Cash Express or Family Dollar. The cashier scans the card and alerts the casino that you have made a payment.
Visa/MasterCard – This accessible, reliable, and safe debit/credit card helps you to deposit funds into your poker account by entering the card number and other personal details on the casino platform. Because most card providers impose online gambling restrictions in the U.S., we recommend you don't use Visa/MasterCard as your first option.
E-check – With this method, you can make deposits easily, quickly, and securely. The payment system has a robust security system that includes digital tracking as well as fingerprints.
PayPal – The e-wallet accepts different currencies. You can link it to your bank account or debit/credit card to deposit into your Pala Poker account. PayPal is secure and reputable.
Neteller – It is a reliable, simple, and fast payment method that uses an e-wallet. Most gambling platforms prefer Neteller because while using it, you don't need to provide financial or personal details to the casino. This minimizes the chances of becoming a hacking victim.
Pala Prepaid Card – It is a quick and easy way to deposit while playing at PalaPoker.com. The card has a high approval rate when using it to load funds. It's an excellent way to manage funds, and you can use it where Discover card is accepted.
Borgata Cashier – Since Pala Poker partners with Borgata Casino, you can still give your funds to a cashier at Borgata. This is especially applicable for those who live in or close to Atlantic City. Deposits made at Borgata Casino are unlimited as well.
Check – You could also send your deposit as a check via mail.
Withdrawals
To cash out your earnings, Pala Poker allows you to use:
PayPal – it's instant and convenient
Neteller – it's immediate and convenient
Prepaid Pala Card – Recommended and suitable
Borgata Cashier – Highly convenient if you live around Atlantic City
Postal Checks – Can take too long
Support
Pala offers excellent customer support through live chat, phone, and email. Live chat agents are helpful, friendly, and efficient. You can find answers to many questions at Pala's FAQ section.
Conclusion
Pala Poker has top tier customer support, and its desktop and mobile software are user-friendly and smooth. However, Pala isn't open 24 hours like most of its counterparts, with cash games starting from 5 p.m. during weekdays. It has a small game selection but still gets regular and sustainable traffic. It's worth visiting and playing for real money.