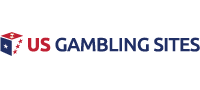 >
>
PlayMGM Sportsbook Review
PlayMGM Sportsbook Review
Borgata, known to many as the gold standard in the sports betting market, was the first entity to launch a sportsbook. The PlayMGM sports app was later launched in the New Jersey market. The PlayMGM sportsbook offer players a great experience for all sports fans looking for a place to bet o their favorite games. The best part is that the sportsbook is available for all audiences throughout New Jersey!
PlayMGM Sportsbook promo code and deposit
Just like other sportsbooks, PlayMGM has a great welcoming bonus. New players sign up by registering their accounts, downloading the PlayMGM NJ Sports app, placing a minimum $10 bet then placing their first eligible wager. As soon as the player fulfills these requirements, PlayMGM offers up to $500 risk free in free bets.
How to access PlayMGM App
The app is available to download for both Android and iOS smart devices and is pretty simple. All you need to do is visit the PlayMGM website through your mobile device browser and find the download button to initiate the download process. You may find the account registration process longer than that of other sportsbooks, but otherwise, it is also easy and straightforward. After finishing up with registration, you can deposit funds and bet on the PlayMGM Sportsbook immediately. The app will also require to verify your location as it is boundary-restricted.
Betting markets
PlayMGM Sportsbook offers a vast array of different games for you to try your luck on, and the selection consists of both international and expressive levels of different leagues. One unique aspect of this sportsbook is that it also lets you bet on college leagues! Some of the betting markets you can look forward to wagering on in the PlayMGM sportsbook include:
College and Pro Basketball
Pro and College football
Golf
Hockey
Baseball
Motorsports
Soccer
Combat sports
Tennis
Types of bets available on PlayMGM sportsbook
The types of betting available on a sportsbook are what keep the fans excited and thrilled while placing a bet, and though the selection on PlayMGM sportsbook is not as varied, you get to choose among these:
Moneyline
Parlays
Spreads
Futures
Customer support
The quality of customer support on a sportsbook is critical in offering players a great experience. PlayMGM sportsbook has both an email address and number that you can call for technical assistance. However, it is quite basic, considering the fact that you must fill a request form and forward it via email to the support team. They may get back to you after looking further into the issue.
PlayMGM loyalty program
Since the sportsbook is not linked to the mainstream MGM casino, there is no connection to the existing loyalty programs.
Interface design
The PlayMGM sportsbook app is entirely independent of PlayMGM so that you will notice a slightly different interface. The interface has menus and buttons that help you access content on the main page.
The tabs on the drop-down screen will reveal the games you can wager on and select a type of bet or league. The interface is easy to understand, but the app closes way too often and without prompt, and navigating among the screens is also hectic.
Security
Security is paramount in any sportsbook, especially considering that there is money involved and login credentials. In case you are wondering why the signing up process on PlayMGM sportsbook takes so long, it may help to know that it is because of the stringent security measures in place to protect both you and its platform. The login may be somewhat slow but also secure. Every time you log in, you also get an email notification.
Withdrawal and deposit options
The simple and convenient ways of depositing and withdrawing money from this sportsbook are some of its most significant advantages. While there are dozens of ways to transfer money on online gambling sites, PlayMGM sportsbook only offers the most popular and convenient methods. The money exchange process on the sportsbook is easy through the payment gateways provided. Some of the ways available on the PlayMGM sportsbook for making secure deposits on the platform include:
Mastercard
Neteller
PayNearMe
Visa
Online banking transfer
Cash at the cage via Borgata
ACH/e-check
Withdrawals can be made through:
ACH/e-check
Cash at the Cage
Check by mail
Neteller
Disadvantages of PlayMGM sportsbook
Overemphasis on deposits
PlayMGM sportsbook exists to make money, but the sportsbook paces way too much emphasis on deposits, which may become off-putting to potential players. The welcome page on the app is a deposit page instead of game stats, which may not be as inviting. A sportsbook stat page may work better to get new players and encourage deposits rather than a deposit page.
The interface is rather plain
Many people would expect better from a sportsbook allied with Borgata and with the name MGM, but this is not the case with the PlayMGM platform. Most players think it is rather drab, and this makes it even difficult to navigate it. There is scarce information on the pages, little direction, and does not have the pizzazz expected on a sportsbook of its caliber. It looks like it was designed just to exist.
There is no browser option
The only way you get access to the PlayMGM sportsbook is through the app, which is interesting because most players prefer the ease and comfort of desktop-based browsers. This massive group of players is being left out of the PlayMGM sportsbook experience. Hopefully, the PlayMGM developers are working on a browser option that is as robust as those of the PlayMGM poker and casino options.
Conclusion:
The PlayMGM sportsbook still needs some more work to catch up with its other competitors. PlayMGM is still lagging in revenue and market share. This lag may be because the app crashes frequently, does not offer players in-game betting, and is slow in posting upcoming NFL games. It may offer a secure solution for sports betting fans but can do more in the sparkle department to catch up with its competitors.