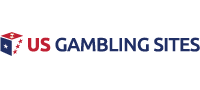 >
>
PlaySugarHouse Sportsbook Review
PlaySugarHouse Sportsbook Review
PlaySugarHouse Sportsbook is a unique sports betting platform from playsugarhouse.com. It was launched in late 2016 from a partnership with Rush Street Interactive and Golden Nugget Casino, Atlantic City. Its interesting name is inspired by a land casino located in Pennsylvania and ran by Rush Street Gaming. One year and about six months later, SugarHouse Sportsbook was released with a sports betting website and iOS and Android app. In August 2018, SugarHouse sports betting was allowed by the New Jersey Division of Gaming Enforcement to become New Jersey's third mobile-based sportsbook. In May 2019, the sportsbook entered the Pennsylvania market as the first legal sports betting app.
Its philosophy of rewarding clients ensures that both its welcome and subsequent bonuses are impressive and lucrative. PlaySugarHouse Sportsbook is a well-established platform with many fans, which you can use to generate some extra cash from your favorite sport.
How to access SugarHouse Sportsbook
The sportsbook is available for mobile through the free app on Android and iOS devices. The mobile version is just as excellent as the desktop variation; same loading speed (which is quite fast) few glitches and reduced downtime. However, the application is boundary-restricted, so being on Wi-Fi or a 3G/4G connection is advised for the app to find your location. The app is also quite big, so create some additional space for it before download.
How to use the platform
SugarHouse Sportsbook runs on a proprietary software application designed exclusively for the sports betting platform. It rarely crashes unless installed on older operating systems. Loading time is fast and transition between pages smooth to make placing a bet remarkably hassle-free. The interface makes good use of menus and tabs to guide clients through the most popular and upcoming games and sports leagues.
Placing a bet is as easy as clicking on a specific wager to open a bet slip that displays your stake and how much you stand to win. Hit place bet to confirm the wager, and if you win, the payments reflect in your account immediately.
Deposit and withdrawal methods
SugarHouse Sportsbook offers a whole host of regular, highly preferred methods for you to deposit and withdraw your funds through, which include eCheck, Neteller, PayPal, cash, and mailed check. Using their prepaid card is a recommended method to avoid the transaction fees charged by debit/credit card companies. Otherwise, you will not encounter any hidden charges. For more information on how to use either payment option for depositing your funds, refer to the FAQs section; this will help reduce wait time and find the most effective payment method.
The wait time for processing money transaction ranges between 12-72 hours and 3-14 days for a mailed check. You should also check with your bank for transaction fees information.
Sport and betting options
PlaySugarHouse Sportsbook offers a wide range of games on which you can place your stake, which includes basketball, MMA, golf, soccer, baseball, and a few other major sporting events. All major North American sports are available along with foreign soccer, cricket, and rugby leagues. You will also find minor activities like darting and cycling. The method for betting is somewhat the same, but each game has a slight variation.
As for betting options, you will find money line, total points, futures, parlays, and point spread. The range may be limited but still remains interesting.
The point spread is the most popular PlaySugarHouse betting option, where the stake is placed on the margin on points on which their team has to win. Winning in this wager is referred to as covering the margins.
Another popular option is the money line where you wager on the odds that your team will win outright. The total points bet is placed on the final points and is one of the most difficult wins to score. It also requires plenty of experience and luck. The futures are usually played by experienced, analytical thinkers that can adequately predict the outcome of a match before it is played. These games are posted to the platform about a week to match day and bets are placed on the result of a future event.
Bonuses
From promo codes to deposit games and in-game bonuses, you will not lack a promotion to expand your bankroll with. The welcome bonus offered by the SugarHouse Sportsbook is extremely popular; your deposit is matched by 100% up to $250. For instance, a $50 deposit will give you a $50 as a bonus, while a $75 bonus will provide you with an additional $75 bonus. The higher your initial deposit is, the bigger the bonus, where the maximum is $250. The bonus funds are credited to your account within 48 hours of your deposit.
SugarHouse Sportsbook is also the only online betting platform on New Jersey that offers a 1x betting requirement. This means that you have to bet the bonus amount only once before you can cash it out, then you get to accrue both loyalty and bonus points.
Loyalty points are also awarded after every wager and are kept o a rolling basis, which means that they are usually transferred to the next month. You get to redeem them for a scratch card or in the bonus store.
Customer support
The SugarHouse Sportsbook support team is one of the best in the industry. You can reach them via email, phone calls, or live chat, and their response time is surprisingly swift. Live chat is often the fastest solution for minor issues, but email is recommended for more complex ones so you can adequately describe the problem. As soon as your email is received and matter determined, the SugarHouse team will call you back to help resolve it. The support team is available 24/7 and is pleasant and polite. However, you can sort out most minor issues by scrolling through the FAQ page.
Conclusion
SugarHouse Sportsbook is one of the best and well-established sporting platforms in the market. It has many unique aspects that its competitors may not have, such as the $250 welcome bonus. Its customer-oriented business focus is one of the many reasons why the SugarHouse platform is well-loved.