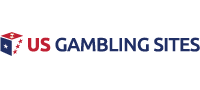 PointsBet Sportsbook Review
PointsBet Sportsbook is among the newest entrants n the New Jersey sports betting market. The sportsbook originated from Australia and currently operates solely in the NJ market through collaboration with Meadowlands Racetrack.
What makes this sportsbook stand out is how it brings a fresh perspective into sports betting in the US. Many of the features it offers are like nothing you have encountered in other sportsbooks, as you will see further along.
PointsBet Sportsbook is already looking ahead in anticipation of other major states legalizing sports betting so that it achieves the huge goals it has for the entire US market. For instance, PointsBet already has a deal with the Hawthorne Race Course right outside Chicago for a place in Illinois, and Tioga Downs Casino Resort for a place in New York.
Welcome bonus
Like any other sportsbook worth its salt, PointsBet Sportsbook has a 3-part welcome bonus, which includes:
$100 Bonus bet
For this bonus, you  simply need to deposit $50 and bet with $150. In other words, PointsBet is offering a 200% deposit bonus on your first deposit of $50.
Other PointsBet Sportsbook promos:
PointsBet Sportsbook frequently boosts the odds on random wagers every day, and you can check the promotions tab for a list of the boosted bets.
PointsBet may give you an early payout if your side is ahead by a certain number of points or goals.
Here, you tweet the sportsbook on what you would like your ideal wager to look like, and they just might price up the bet to make your custom wager real.
How to access PointsBet Sportsbook
The sportsbook is available via desktop-based browsers and both iOS and Android devices. For iOS device owners, they can readily download it from the iTunes store while Android users would need to visit the website through their devices to download the app.
The application is intuitive, stable, and easy to use. Simply log in to the app to bring you a list of all the featured betting markets and a navigation bar that lets you switch effortlessly among sports wagers, in-play betting, account management, and promos. You can also access the full range of betting options via your mobile app, like PointsBetting markets, In-play betting, and pre-game bets.
Deposit options
Some ways in which you can add funds to your PointsBet Sportsbook account include:
Visa/MasterCard credit or debit cards ($5-$50,000)
Online banking
ACH/e-check: you can deposit up to $50,000 per transaction
PointsBet prepaid card: you can apply for one on the deposit screen, and use a digital version before the actual one is mailed to you.
Sports available to bet on
PointsBet Sportsbook offers a wide range of sporting events which include:
Aussie football
Baseball
Basketball
Cycling
Darts
Cricket
Football
Hockey
Tennis
Soccer
Motorsports
Combat games
Bet types
The varied and unique bet types on this sportsbook are what make it stand out from the crowd. It still offers players the classic betting options (point spreads, money lines, over/under, futures, straight, props, etc.) but also has some innovative new ideas, such as the point betting.
This is probably the reason why the sportsbook is called PointsBet; your odds and payout will depend on how much you win or lose in the bet down to the point. This feature is made available for the four major US sports. This new feature makes betting more high risk and high reward, and makes watching the games even more thrilling as every point will count in the outcome.
Again, every game has its unique betting options, such as player or team props. Some of the NFL and NBA betting options only found on PointsBet Sportsbook include:
Quarterback completion percentage
Time of first touchdown in seconds
Player shooting percentages
Player rushing yards X player receiving yards
Longest made FG distance in feet
Time taken in minutes for players to pass 5 points, 10 points, or 15 points
Player points X assists X rebounds X
Rewards program
PointsBet USA has a simple rewards program in which clients accrue points that can be redeemed for bonus bets. Points are earned as follows for bets placed via the website or mobile app:
Parlay Wagers: one point for every $1 bet
Fixed odds: 1 point for every $5 bet
PointsBet: 1 point for every $1 lost or won
You can redeem your points at a rate of $1 per 100 points.
Customer support
The team on the PointsBet Sportsbook customer support is reachable via email and live chat 24/7.
Security
Security on a platform where you upload such critical personal details and your financial information is paramount, and PointsBet Sportsbook has stringent measures to ensure that that is the case. You need to enter your login details (username and password) every time you want to use PointsBet Sportsbook. You can also activate multi-factor authentication where a code is sent to your phone to use along with your login details for access.
Conclusion
PointsBet Sportsbook has gone the extra mile to provide players with that unique gameplay on a simple yet easy to use functional platform. Their mission to offer more markets than any other sportsbook in America seems to be making headway as they can have up to 250 markets for one single game. It may be a new entrant, but PointsBet Sportsbook is making huge strides towards success.