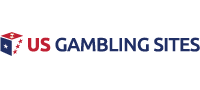 >
>
Unibet NJ Sportsbook Review
Unibet NJ Sportsbook Review
With all of the success that sportsbooks are having in the state of New Jersey, it was only a matter of time before international sportsbooks started to pop up in the Garden State. Enter Unibet Sportsbook, which is one of the most popular and successful sportsbooks in the European market.
The Kindred Group is behind the Unibet Sportsbook, and they broke into New Jersey and the United States market on Sept. 10. The name Unibet might be new to sports bettors in the United States, but they have a proven track record that stretches over a pair of decades in Europe.
Unibet is also running an online casino in New Jersey, and they have been getting great reviews. Let's take a look at some of the top features of the Unibet Sportsbook before you decide to make some bets on the new site.
How to Sign Up at Unibet Sportsbook
Sportsbooks all across the country have made signing up an extremely easy process, and Unibet works the exact same way. One of the first things you notice when reaching their online sportsbook is a link labeled, "Join Now," and that should be your first step.
You are able to sign up for the sportsbook on your desktop computer or mobile device, and they have an app that is available on both iOS and Android devices. All that is required at sign up is your name, date of birth, phone number, physical address, and email address.
After submitting all of that information, you will then be required to create a username and password. Your location is not required for creating an account, but it is required before placing any bets.
Where is it Available?
If you are wanting to access the Unibet Sportsbook and start making bets, you must be a resident of New Jersey. The sportsbook will verify your location each time that you log in, and you must be within state borders to get in on any action as well.
The state of New Jersey also does not allow anyone whose job or occupation that could influence a sporting event to be eligible for a sportsbook account as well. There is a chance that Unibet could expand to other states, but for now, it is restricted to residents of the Garden State.
Top Features/Betting Options at Unibet Sportsbook
Unibet Sportsbook offers most of the standard features of other sportsbooks, and they offer a wide range of sports to bet on. The sportsbook offers betting options on all of the American professional sports as well as some of the top international competitions. Basically, if it is legal to bet on in the state of New Jersey, then Unibet Sportsbook will offer it.
Unibet Sportsbook also offers several different types of betting options, which can increase your chances of winning some money. They offer future betting, prop betting, and teasers, which are a little bit different than simply betting on the outcome of the game.
Of course, Unibet Sportsbook offers single-game betting options that include moneyline, point spread, total and each half betting. Live betting is also featured on the Unibet Sportsbook site and betting apps.
One unique feature at Unibet Sportsbook is something called a second-chance multiplier. This feature isn't available with every betting type, but it can give you a chance to take some of your losses and convert them into wins.
Deposit/Withdrawal Options at Unibet Sportsbook
The biggest question with any sportsbook is how to deposit money to your account, and how easy is it to collect your winnings. Unibet Sportsbook offers several different deposit options, and they do offer a withdrawal option that can put money back in your account almost immediately.
Unibet accepts a bank transfer, e-check, or a Visa or Mastercard as a method of deposit. They also accept PayPal, which is usually the quickest way to get money in your account. Customers can also make deposits in person at the Hard Rock Hotel and Casino in Atlantic City. There is a $10 minimum deposit required for both initial deposits and recurring deposits.
The easiest way to get the money from your winnings is via PayPal, but that can only be done if that was your method of deposit. The money will be instantly credited to your PayPal account and can be used as soon as it is processed. Unibet Sportsbook can also do a bank transfer or send a check, but those options can take between two to five business days.
Unibet Promo Codes
Currently, there are no promo codes that work for the Unibet Sportsbook, but that could always change in the future. Promo codes are usually delivered to the verified email address that a new user provides, but there are other ways to obtain them as well.
Searching the Internet could sometimes reveal promo codes to use for sportsbooks, and that will likely be the case if Unibet ever makes them available.
Sign-Up Bonuses at Unibet Sportsbook
Offering sign-up bonuses is extremely common with sportsbooks in the state of New Jersey as the market is so competitive in trying to bring in new customers. Unibet Sportsbook is currently offering a pair of terrific deals for new users that sign up on the site.
It is unclear how long these great sign-up bonuses will last, and you're encouraged to take advantage of these great promotions before they go away. The first bonus is a $20 free bet bonus that is applied to your account upon registering for a new account.
Another bonus option is a risk-free bet with the first deposit that can be up to $250 in value. The more money you deposit upon signing up, the higher your risk-free bet will be.
Current or Upcoming Promotions at Unibet
Unibet Sportsbook is not currently running any promotions other than their initial sign-up bonuses, but that will likely change soon. With how competitive the market is in New Jersey, sportsbooks are constantly competing to offer the best promotions, and Unibet will want to keep up.
This company is notorious for offering promotions in the European market, and that will likely be the same in the United States market soon. Unibet does offer a loyalty rewards program for the users that take part in the optional offer, and they do deliver some great rewards to those that take advantage of the opportunity.
Final Review of Unibet Sportsbook
Even though Unibet Sportsbook is relatively new to the New Jersey market, there is reason to believe that it will quickly become one of the top sportsbooks in the state. Unibet has a long track record of providing great customer service in Europe, and the same thing is expected in the United States.
Signing up for Unibet Sportsbook is quick and easy but is currently restricted to residents of New Jersey. There are several deposit and withdrawal options available to customers, which should draw plenty of new customers.
Unibet is extremely competitive in the bonuses and promo codes that they offer, and they will continue to update these to meet the needs of their customers. If you are trying to decide whether or not to give Unibet Sportsbook a try, then you are wasting time. Head on over to Unibet Sportsbook and get in on the action today.